Want to start living sustainably and grow your own fruits & vegetables at home?  Follow my step-by-step home gardening guide:
Step-by-Step home gardening guide for sustainable living

Select a sunny/sheltered spot with at least 6 hours of sunshine.  
Mark out the area you want to turn into your garden.
Dig and turn over the soil to approx 60cm (24inches).
Sift out grass, weeds and any rocks.
Mix through omnivore animal manure* or compost.
Make a list of the plants you want to grow and create a planting plan.  Use the seasonal and companion gardening guide below! 
Purchase seeds or seedlings from your local garden centre or swap with your friendly gardening neighbours.  Watch them to know when to start planting 🙂
If starting with seeds, follow the instructions on the back of the packet.  Patience is a virtue.
If starting with seedlings (like impatient me), soak seedlings in their pots in 10cm of water for 15 minutes, before tipping out, gently squeezing the roots and planting in a hole filled with fresh compost.
Cover, water and viola!  Homegrown food!
A happy home garden in 10 easy steps!
Freshly planted beets

Beet hole

Lettuce & kale:
Best not planted together

Soak seedlings for 15 mins

Turn over soil to 60cm, add compost
*I got free manure from a local equestrian centre – check and see if you have anywhere nearby that has horses, donkey's, cows, sheep or goats and see if you can take some manure off their hands!
Seasonal Planting for 3 harvests
Seasonal planting is an art form. Done correctly it enables you to have 3 harvests from your home garden in Summer, Autumn and just before Winter.
Spring Planting
In early Spring (end of March, early April for the Northern Hemisphere) sow seeds directly into the soil for lettuce, broccoli, carrots, cabbage, cauliflower, spinach, onion, radish, kale, courgettes, parsley, dill and cilantro. Once sprouted protect with mulch such as dried leaves and get ready to enjoy an early harvest at the start of summer.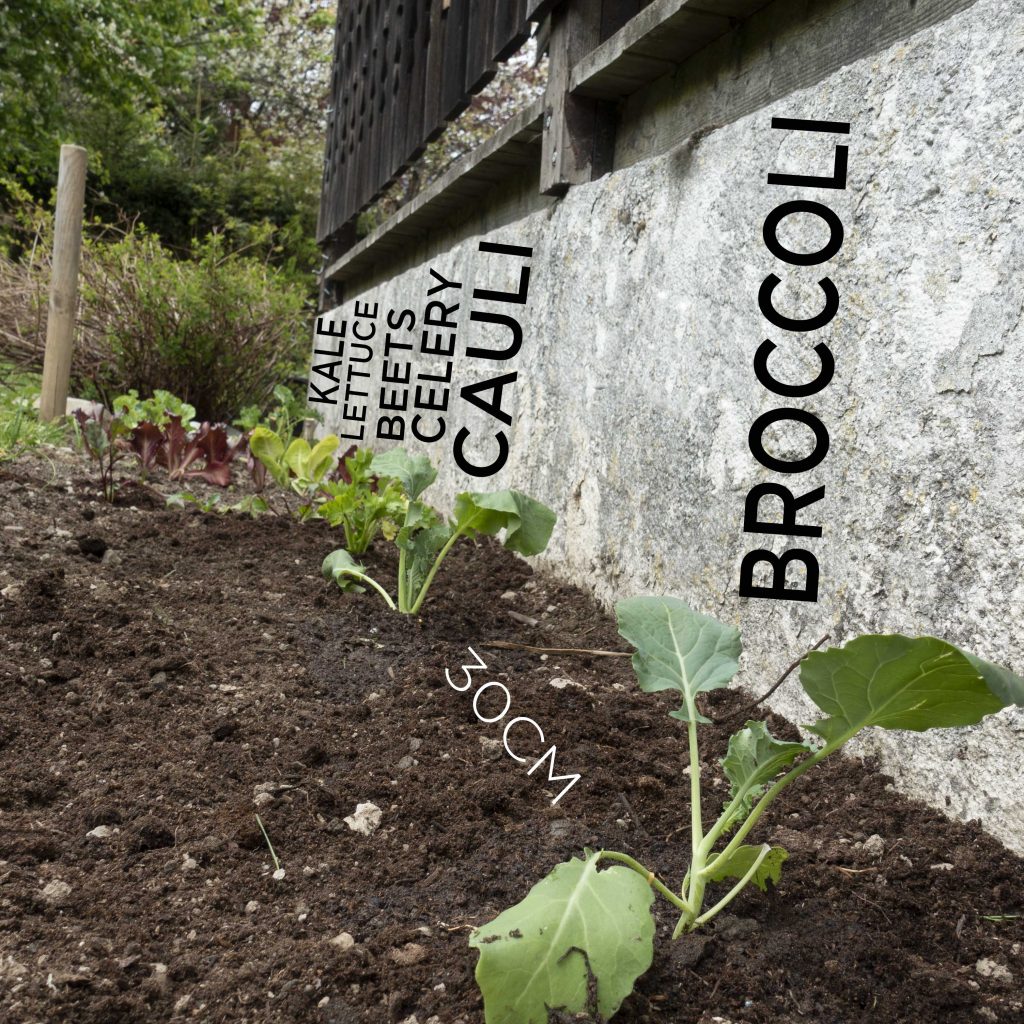 Summer Planting
After the last frost sow seeds for summer vegetables; green beans, tomatoes, basil, kale, sweet peppers, aubergines and chillies. Cage peppers and tomatoes immediately and again add mulch to protect young seedlines. Harvest late July on-wards.
Autumn Planting
Towards the end of August when your summer fruits and vegetables start to die back, plant hardy vegetables again (as in spring) to get one last harvest before the start of winter.
Even with a small home garden, you can supplement your weekly food shop 8 months out of the year with basics from your own garden. Reducing global consumption and supporting sustainable living.
Companion Planting
Help your home garden thrive organically with companion planting. Plant vegetables, herbs and plants together that use different soil depths and naturally repel insects for a happy, healthy home garden.
Best Companions
Plant beans and peas with radishes and strawberries. Avoid garlic, leeks and onions.
The cabbage family; broccoli, sprouts, cabbage, cauliflower, kale and kohlrabi, as well as beets, leeks and onions love to be together. Keep away from strawberries, lettuce, beans and peas.
Potatoes love the cabbage family and also peas, beans and eggplant, but don't plant near tomatoes, cucumbers or sunflowers.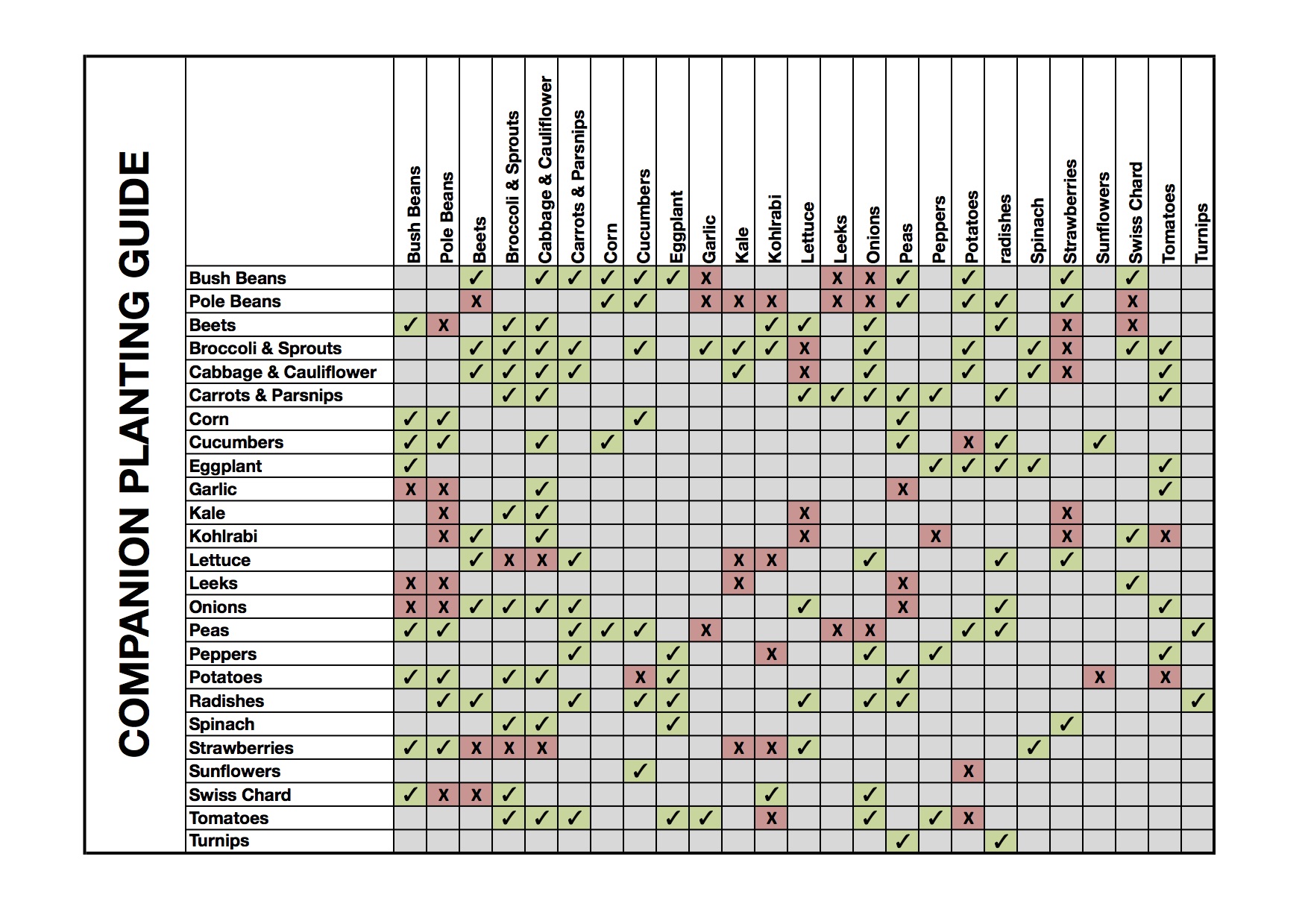 Herbs for home gardening health
Most herbs support vegetable growth, apart from dill with carrots and mustard with turnips, so add basil, sage, marjoram, oregano, rosemary and sage throughout your garden to naturally repel pests and add depth of flavour to your vegetables.
For more ideas on home gardening and sustainable living, click here.