Today marks 4 years since my friend John Van Horne died.
He wasn't the first of my friends to die, nor was he the last but his death was the catalyst in a fundamental change in my entire life perspective.
One where I've realised its really nice to help other people, but first you must help yourself.
And as the world around us tumbles through chaos and change, it has become apparent to me that to move forward in life and to perhaps truly be happy, you have to face up to the dark shadows, find a way to accept them and move on.
This doesn't mean forgetting your friends.
It means finding a way to accept that they are gone, to appreciate them for who they were and ultimately accept that death will come to all of us and it can at any time.
Dan Vicary, 29th March, 2014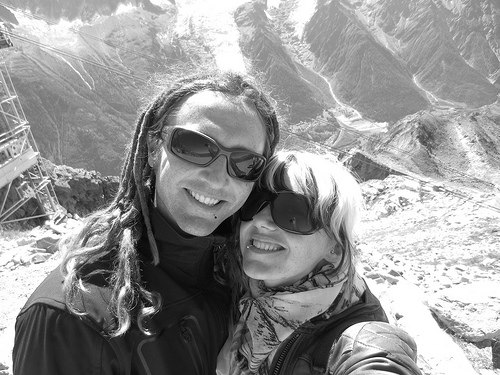 I met Dan and his wife Lisa at an after party for EpicTV's wingsuit series, HeliBASE74 in August 2013.
At the time I knew literally nothing about wingsuit base jumping (nor did I particularly care to), but from the moment I met them I was drawn to their energy.
Dan was very much like my husband Toby – kiwi, adventurous, calm natured, and always positive.
Lisa was just like me, the driving force for her husband's ambition, propelling him forwards towards his dreams through kick-ass ideas and world-dominating marketing acumen.
We even owned similar bulldogs, our female Leuka and their male german shepherd, bulldog cross, Chunk.
Lisa and Dan and Toby and I stood in complete calm as our dogs battled it out for dominance. Where others might be concerned, we trusted our dogs and we trusted each other to know no harm would come to either of them.
Over the next few months we became good friends, we talked about new video ideas and how we were going to change the perception of wingsuit base jumping.
We wanted to prove that it could be safe.
Whenever we were in each others company the ideas would flow so effortlessly.
We knew wingsuiting came with inherent risk, but Dan was safe. He was experienced. He knew what he was doing and most of all, he had everything to live for.
Although we hadn't known each other long, we just knew we were so similar in our characteristics and values that we were destined to be good friends.
I remember lying in bed on a Sunday morning when the phone rang.
"Rach, Dan died yesterday".
"What? What do you mean??".
My shock immediately changed to thoughts of Lisa.
The love she and Dan shared was just like mine and Toby's. They were soulmates, there for each other no matter what, and able to instinctively know each other's needs.
A real team and rare love to find.
Over the next few months and years, Lisa and I become good friends. I knew I could never take the hurt and pain she was feeling away – but supporting her made me feel like I was at least doing something.
She once told me that losing Dan was like losing her right arm. It was never going to grow back, but she would learn to fuction without it eventually.
My heart broke for her so many times.
Alone I would walk my dog and cry.
Cry for my lost friend, cry for my friend's loss and try to come to terms with their permanent absence and my own sadness for the future adventures that would never happen.
Mat Kenney, Jan 12th, 2016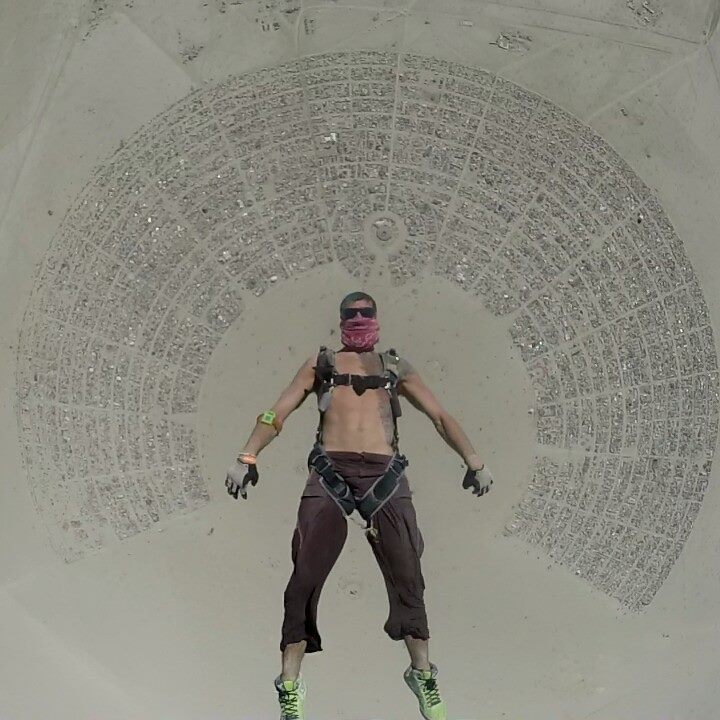 When I first met Mat Kenney in 2015 I thought – I bet you he's arrogant. It couldn't be further from the truth.
Mat was one of those all American, star of the football team looking guys with a Colgate smile and perfect hair.
He was also one of the nicest people I ever had the pleasure to meet.
I remember sitting with him and a group of friends eating pizza after a go-karting session for my birthday. His bank card had stopped working and he was on an international toll call from his mobile trying to sort it out for over an hour.
Despite the fact he constantly had to repeat himself and tell multiple different people the same scenario over and over again, he never once lost his patience or politeness and I couldn't help but think what a nice guy.
Mat lived mostly in the US so as with many of the international jumping crew, I would only really see them at random times between June and October when they were in Europe getting the most out of the summer season.
Mat was the first person I interviewed for a series I wanted to do showing the alternative, intimate and personal side of base jumping and he spoke with such conviction about life being about happiness and adventure, not fame and fortune.
He epitomised everything I believed about the world – that our lives should be filled with experiences, not things.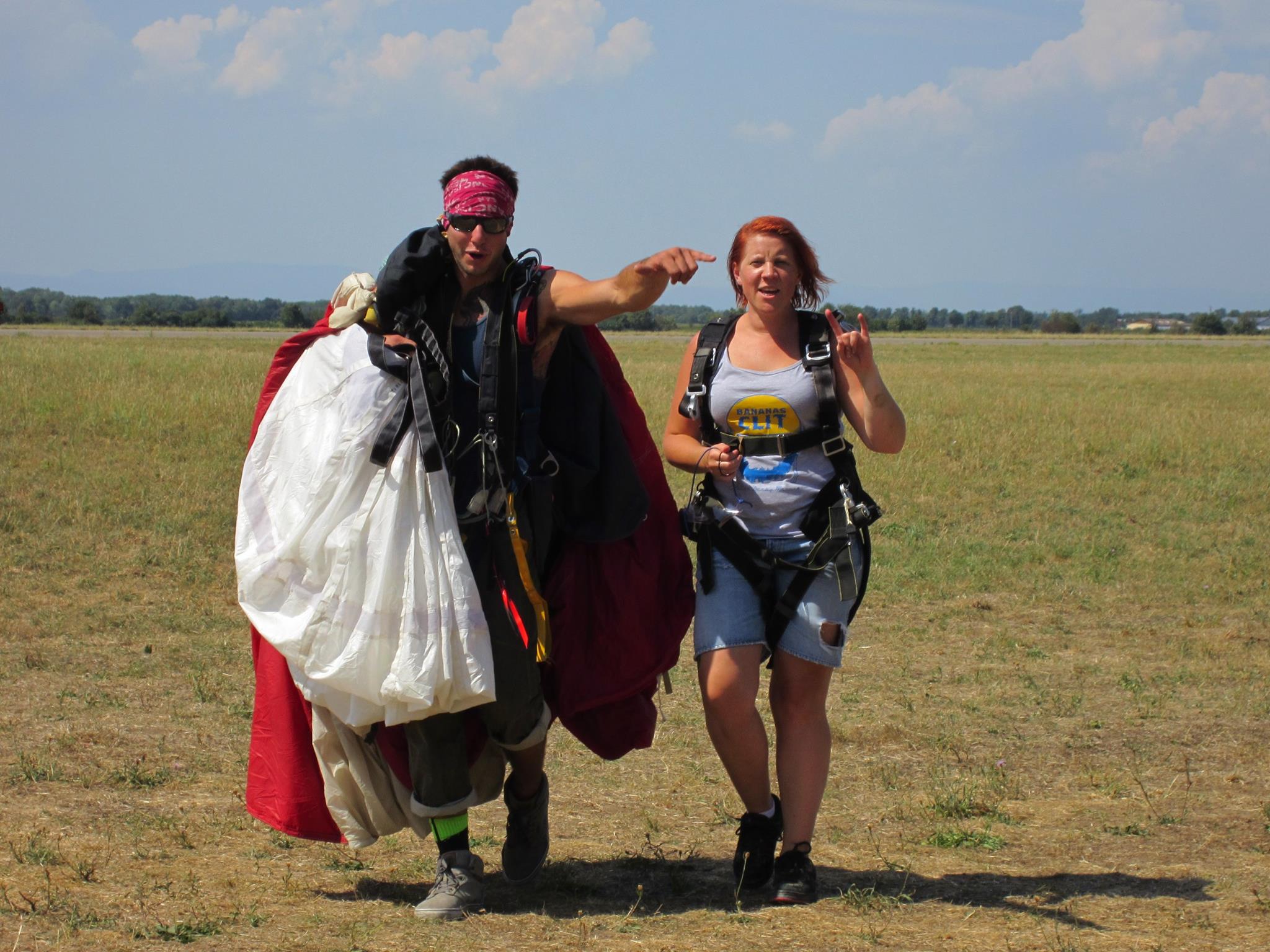 He took me skydiving when I wanted to start my AFF and was my escape partner at the 2015 KL Tower Base Jumping event when a party we started at the closed hotel rooftop pool was being raided by the police.
Turns out it was not being raided at all but running through the back of house down 14 flights of stairs to 'escape' left us in stitches at the end.
John Van Horne (JVH), June 29th, 2016
JVH was a special kind of human.
We met at the after party of the 2014 KL Tower Base Jumping Event and he instantly made me feel as if I belonged.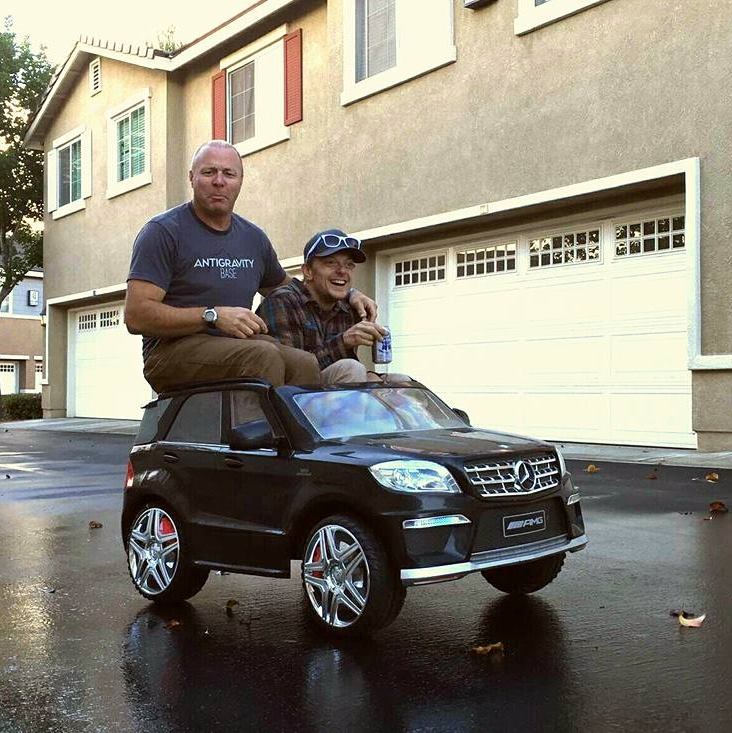 He painted his toenails, wore outrageous outfits, loved eating snails. JVH was always the last one standing at any party and he always made sure you got home.
He was also intelligent, business-savvy and taught me that I am valuable.
Over the next few years, I looked forward to his semi-regular visits to Chamonix and when he told me he has decided to move to Chamonix for the summer in 2016 I was so damn excited.
Finally, JVH all to myself!
I had broken my leg in a paragliding accident a few months before and JVH had been a great support for me. I was really looking forward to fancy dinners, delicious wines, and sharing out thoughts about the world.
I helped JVH to find an amazing flat right next to Brevent and a van to convert into a camper and on June 29th he was scheduled to go to my friend's workshop to use his tools.
At 1pm my friend messaged to say he hadn't arrived and he was annoyed as he had waited. I knew this was out of character for JVH and when I called his phone, no answer.
A hollow feeling deep in the pit of my stomach started to form and as I sat in my wheelchair watching the helicopter over Brevent from my lounge room window. The phone rang.
"Rach, JVH has died. You need to go and help Laura"
Laura was JVH's partner and mother of his 18 month old son.
Until a few days before I didn't even know she existed – JVH had always liked to keep wingsuiting and 'normal' life separate and she had no one.
Over the next few days I helped Laura to navigate the death of JVH – speaking to the Gendarmerie and insurance companies, packing up their flat and getting JVH cremated so they could take him home.
Keeping busy and working to support the people around you definitely helps to avoid your own pain.
Some of my friends had told me that as long as you believe it, your friends will stay with you as they recounted times they had felt their friend's presence.
I never really believed it but at the start of 2017, I went to a 'heal your heart' yoga retreat and during a meditative dance session I felt like JVH was there with me. Warmth engulfed my whole body and I could see him so vividly in my head.
I was grateful everyone had their eyes closed as the tears rolled down my face.
Kat Donahue, August 11th, 2016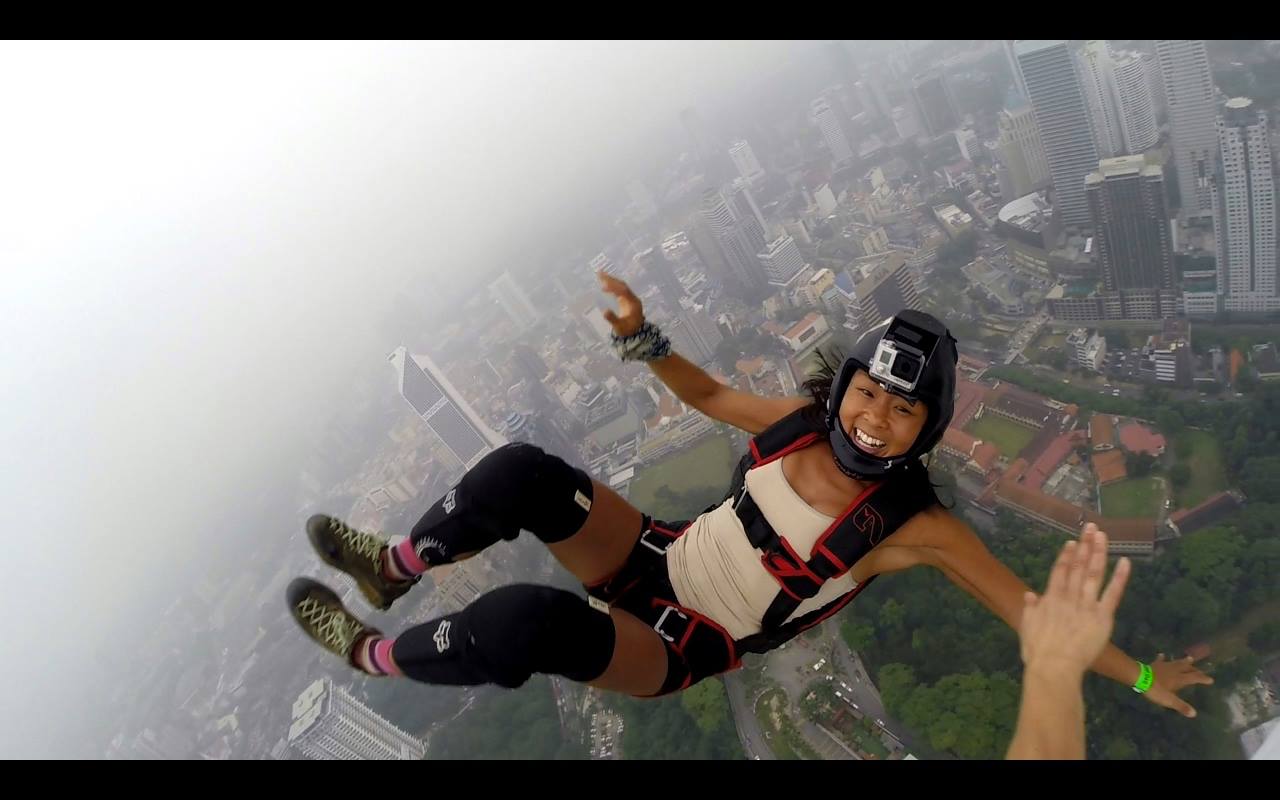 Kat is a another ray of sunshine I met at the KL Tower event in 2014 and we really bonded on a group holiday in Malaysia in 2015.
She was a little pocket rocket and we shared a love for production management and tea.
Kat and I spent a lot of time talking to about base jumping, overcoming fear and finding freedom for the video series I was planning.
She spoke about how base jumping helped her to overcome stress and anxiety and really feel alive.
A few days before she died she came to see me in Chamonix and bring me some of my favourite Jasmine tea that comes as a flower bulb that opens up in hot water and it was native to her country of birth.
Kat had been adopted by an American family when she was little.
She seemed pensive and quieter than usual but happy and content. We spoke about my wedding in a few months and agreed to catch up again in a few days.
Two days later a friend called to tell me she had died during a jump.
I'm grateful I got to spend some personal time with Kat just before she left – but as always it's hard not to mourn the loss of a friend and the future adventures we were due to have.
Alexander Polli, 22nd August 2016
Polli was somewhat of a legend as far as fame goes in wingsuiting.
He is the person that flew through a hole in a rock and I guess could be credited with propelling wingsuit base into the public eye.
I first met Polli at an end of season party in Lauterbrunnen. I had met him in passing at other places and of course, knew who he was but on this occasion, I had my new 4-month-old puppy with me.
He came and asked if he could please look after my dog. Now anyone who has spent any time with Polli can attest to the fact that he cannot be trusted with things.
Hesitantly I leant him my puppy and proceeded to watch him for the next hour is he let Storm walk around in whichever direction she wanted, while slowly and quietly following her from behind.
Finally, he decided to feed her potatoes and I thought it was time to get her back. I asked him what he had been doing and he told me 'I was being the dog'. And you know what, he really was.
Polli loved to experience life through other eyes. He had his faults, without a doubt, but he was always striving for peace, happiness, and equality.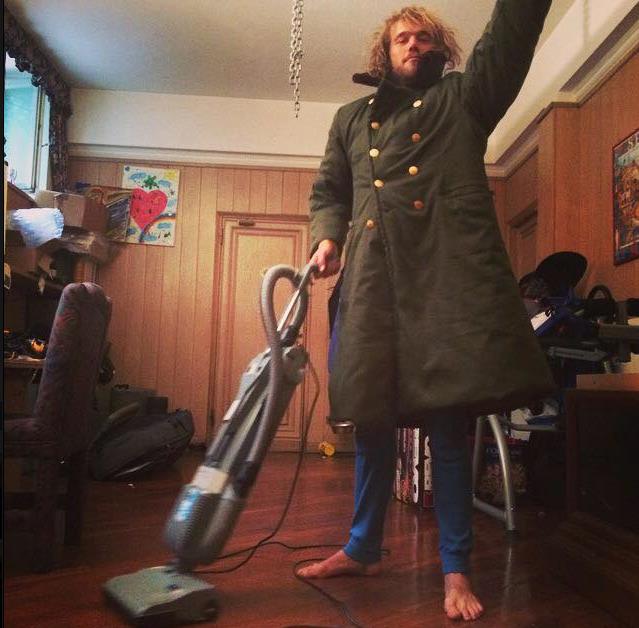 Over the next few years I somehow ended up helping Polli with all sorts of things.
From finding a house in Chamonix to answering his calls from Abu Dhabi airport when border security had cut open his prized rubber pig.
A rubber pig that had travelled the world on adventures with him.
Polli had more experiences in his 30 years of life than most of us ever will.
He was always searching for meaning and purpose and working (and often unapologetically failing) on being his best self.
There were times when we would hang out on his balcony discussing world views (money-making schemes) and finding purpose. He was so passionate and full of energy that I couldn't help but absorb some of it when we were together.
In the weeks before Polli died, we had fallen out – I was annoyed at how I perceived he had behaved when another friend had died and he was annoyed I wouldn't do as he asked.
He was focused on pushing boundaries and I begged him to be careful but he rightly told me to mind my own business.
I don't remember who called me to tell me Polli had died, all I remember is that it was like I felt nothing. At the time I was organising my wedding and I just removed him from my guest list and kept going.
My mind simply could not process any more loss.
When I met his Mum she said 'Oh you must be Gestapo' – it made me laugh as I was always the one telling him what to do and for the most part, he listened too.
I didn't mourn or even really accept Polli's death. My main focus was on supporting those who were hurting and I didn't feel justified to feel any pain.
I have never been one to believe in life after death, but not long after Polli died, I was in the mountains watching the stars one night and I said 'Polli, if you are out there, I just want to know'.
At that moment I saw a massive shooting star streak across the sky. It seemed so much like him to be burning bright.
Polli has appeared in a few different forms since he died.
A man we met in Cuba who smoked cigars and drank whiskey with us before declaring MUCHO! Polli's favourite catch phrase. And a massive crack of thunder right above my head when I asked if he was there on the 2nd anniversary of his death.
Maybe its nothing, maybe its everything. Honestly, I couldn't tell you.
Processing death
For years I assumed my reaction to Polli's death was because it was not entirely unexpected.
He was wild and risk averse at the best of times, but compensated for it with an innate sense of athletic ability.
Recently I've come to realise that my mind simply didn't have the capacity to process anymore pain.
Dan was my first experience of losing a friend, Polli was my 8th, the total now sits at 12 and since Graham Dickenson died in January 2017, I've tried my best to avoid any future pain by avoiding or reducing such friendships.
When Dan died a friend explained the stages of mourning to me. I don't even remember them now but I know it helped me to understand my emotions and know that Dan was gone.
By the time it got to Mat, JVH, Kat and Polli all I could do was push myself into action to help anyone and everyone who needed it while putting my feelings in a black box and hiding it deep within my soul.
The ones that followed since…..it's easier to not even think about it and tell myself that I didn't really know them.
Into the dark
In October 2016 I got married in the Philippines.
It should have been a joyous occasion with many of my friends from around the world joining us from the KL Tower Event.
Instead, 4 of my wedding guests were gone and the wives, girlfriends, and best friends left behind were struggling to accept life without them.
All I wanted for my wedding was for my friends to meet each other and for us to bond and be connected as we have been in challenging times.
Instead, to me, it felt like some of those who I considered my closest friends were only able to be present when required and spent the rest of the time swallowing their emotions in bottles and beach parties.
Expectation vs reality
I expected that my friends would be by my side for the duration of this happy moment as I had been for them in their sad ones.
The reality was, they couldn't be.
In my sadness and frustration, I questioned two of friends why and was told I was selfish and out of line.
Since then I have had little to no contact with an entire group of people I spent all of my time with for 3 years.
We had so many amazing adventures and supported each other through horrible sadness and now there was nothing there.
The loss of these friendships, even though not through death has been almost as difficult as the ones who are no longer here.
Facing the shadows
For the past few years, I have been trying to come to terms with losing my friends, with my focus solely on those that are still alive.
It has felt like direct rejection for the longest time and feelings of rejection do very little for self-confidence. Maybe I'm an asshole?
Or maybe it has absolutely nothing to do with me.
I have managed to get to the point where I accept that the reason everything happened the way it did was that I did not belong in this space.
My paragliding accident was the universe's first message to me that I was going the wrong way – and the events after my wedding gave me no choice but to find a new direction.
For all that I loved the time I spent with the base jumping community, the pranks, the parties, the endless positivity and ability to face fear head on – I have never been able to accept their deaths.
When I think about it, all I feel is sadness for time I will never get to spend with these people ever again.
It always felt like my friendships with them were just getting started and then they were ripped away from me and it is so unfair.
For the past 4 years, I've felt like I have no right to mourn their loss because there are so many other people who knew them longer or better than I did.
Not allowing myself to accept that they have gone has made me afraid of getting close to people, of making new friendships and keeping old ones because I physically and mentally cannot bear to lose another friend.
For a long time, I just wanted to forget they ever existed.
I deleted all my dead friends and many of the live ones too, I unfollowed everything to do with base jumping and I went into myself. I deeply regret my decision to do this.
I told myself their sport is stupid, that they are stupid and I don't need it in my life.
But it hasn't solved the problem.
This week, I've looked into the shadows of my life and I miss my friends – I miss the friendships I shared with these people, I miss the parties and their unique perspective on life – where you only live once so don't waste it.
They taught me so many life lessons and I know the last one is to accept death.
I'm not sure I'm there yet, but I'm trying.