Beginners Guide to hiking mountains, part 5 – exploring the fells around Keswick.
I have a plan, I understand the area, I've checked the weather, I know where I'm going…….or not.
GRISEDALE PIKE
Heading out for my first well-researched hike, I selected a horseshoe route over 5 different summits, ending with Grisedale Pike.
I never imagined myself hiking up mountains, let alone 5 in one day.
Feeling nervous, but confident I was sure I could do it.
At 16km it was the same as Ilgli Head and the ascent, 1160m over 5 different hills – it can't be that hard, right!?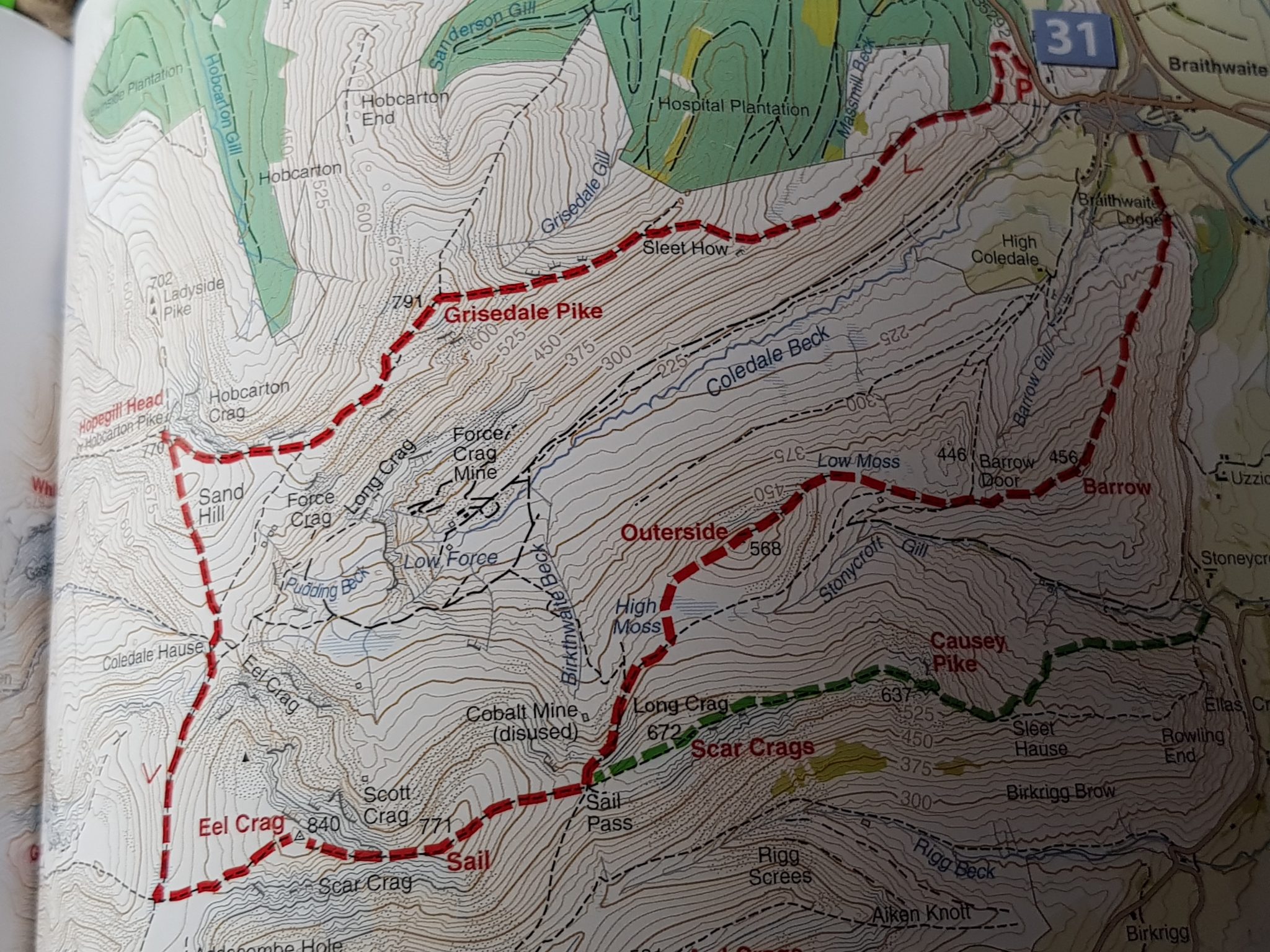 Arriving early and parking up, I started on my way with grey clouds hanging on the mountain tops.
After about 5 minutes I checked my map. "Why is there a hill over there?".
I'd started from the wrong access point in the valley to the right of Barrow – this was not where I was meant to be.
Rather than turn around, go back, move the van, and start again, I re-plotted and set off.
The new route meant missing Barrow Fell and instead going from High Coledale – Outerside – Eel Crag – Sand Hill – Hopegill Head – Grisedale Pike.
To be honest, I was glad to cut one mountain out of the day.
Everything was going well, I'd made it over Outerside, along the Sail and over Eel Crag, a terrifyingly exposed rocky ridge-line that was no trouble for passing mountain bikers.
And with clouds descending upon us, headed down to Coledale Hause and started up Sand Hill – 100m up and the heavens suddenly opened.
I struggled desperately to get my waterproofs on, while Storm ran around in circles trying to shelter against the hill and climb into my backpack.
Within seconds we were both soaked through.
For a moment I thought about continuing on but looking down at Stormie shivering at my feet and up at Grisedale, deep in rain clouds, I knew it was time to turn back.
For Coledale Hause an old quarry road cut through the centre of the valley and back to Braithewaite.
It looked flat and wide and I thought, at least I can get moving so Storm can warm up.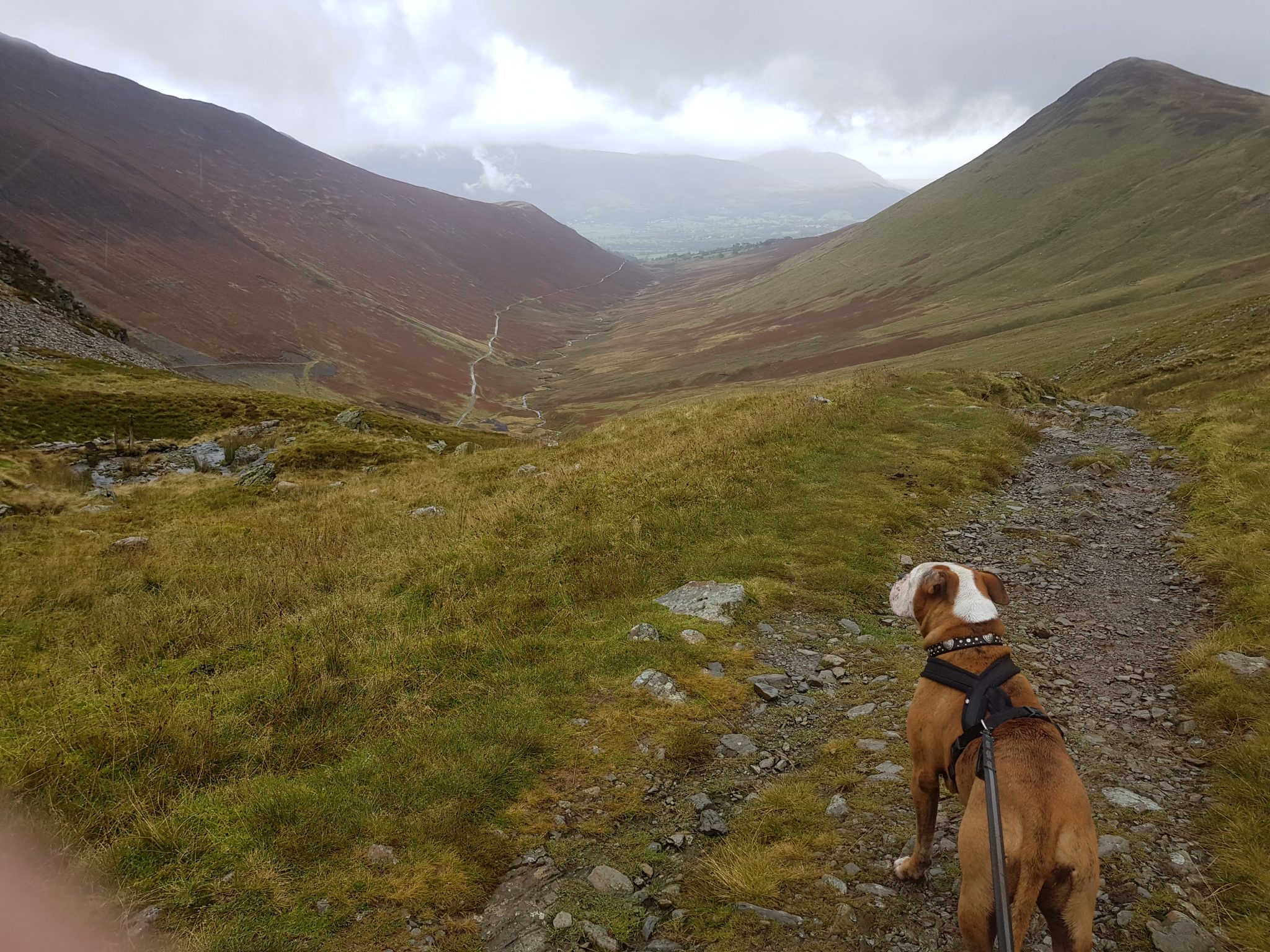 Descending down to the quarry road, the path was steep, rocky and realy slippery.
I had to keep Storm on the lead because of sheep and her constant pulling, forcing me to lose my balance.
About half way down the descent, I stopped to take my waterproofs off and eat a peanut butter sandwich – I felt defeated and still with so far to go.
It was then I saw a couple walking down through the field from the direction of Outerside and made a beeline for the faintly marked trail.
The return back to the van wasn't difficult, but I was angry and frustrated.
The more Storm pulled me off balance, the more irritated I got – at one point throwing my poles on the ground and stamping my feet.
I had failed. Again.
I can't do this. I WANT TO QUIT!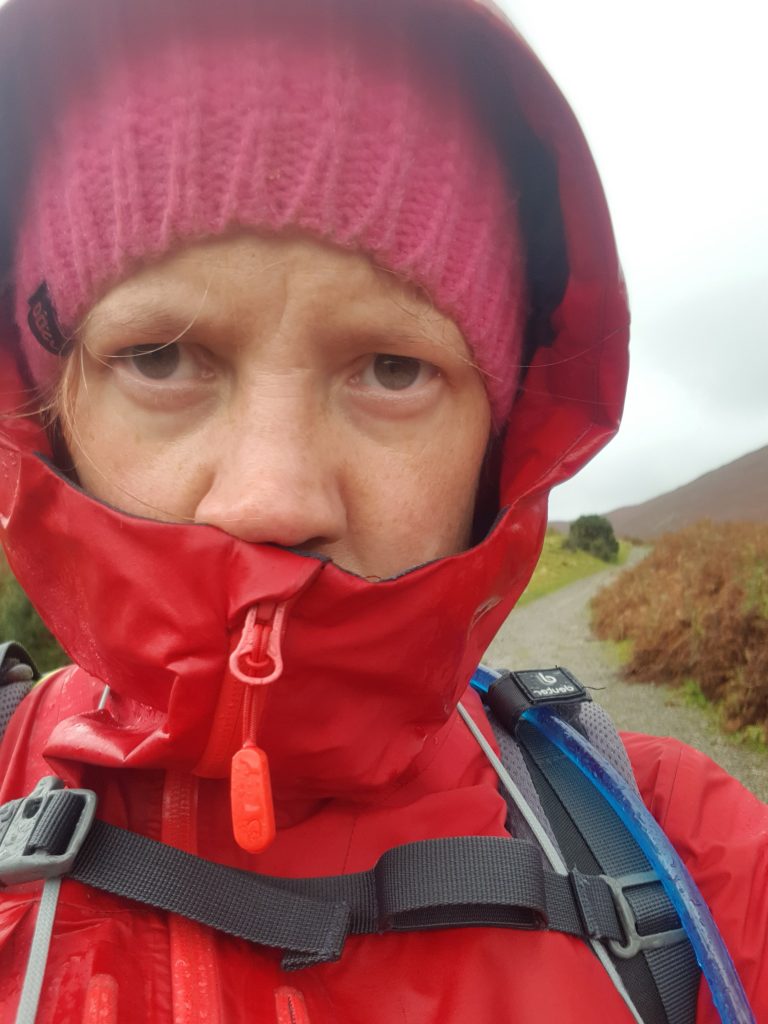 Arriving back at the van, I slumped in the back, steaming up the windows with a mix of sweat, wet and frustration.
Now what?
I headed to the campsite I'd seen on the way in and parked my van for the night.
After a hot shower and soup from a can, I got in bed at 7pm and didn't move.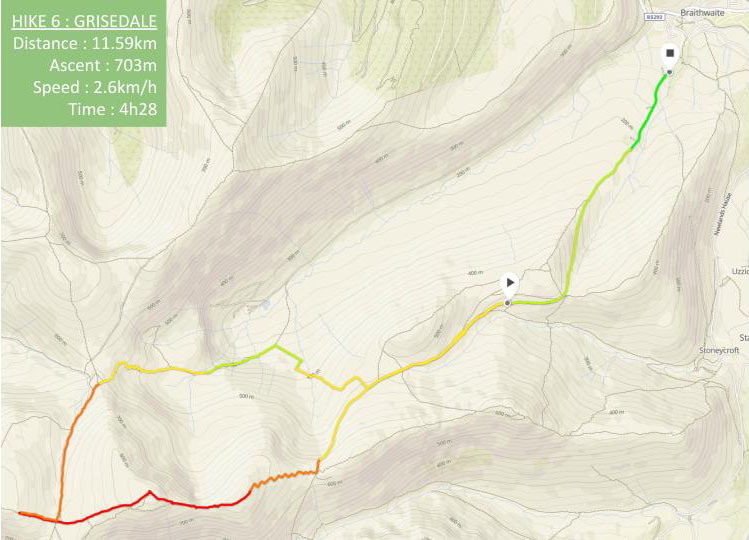 FIRE & RAIN
Waking up to departing rain clouds, my feet and ankles were swollen from the day before.
I really didn't know what to do with myself, other than find a coat for Stormie so she didn't get hypothermia.
I know she doesn't look that stoked but she was.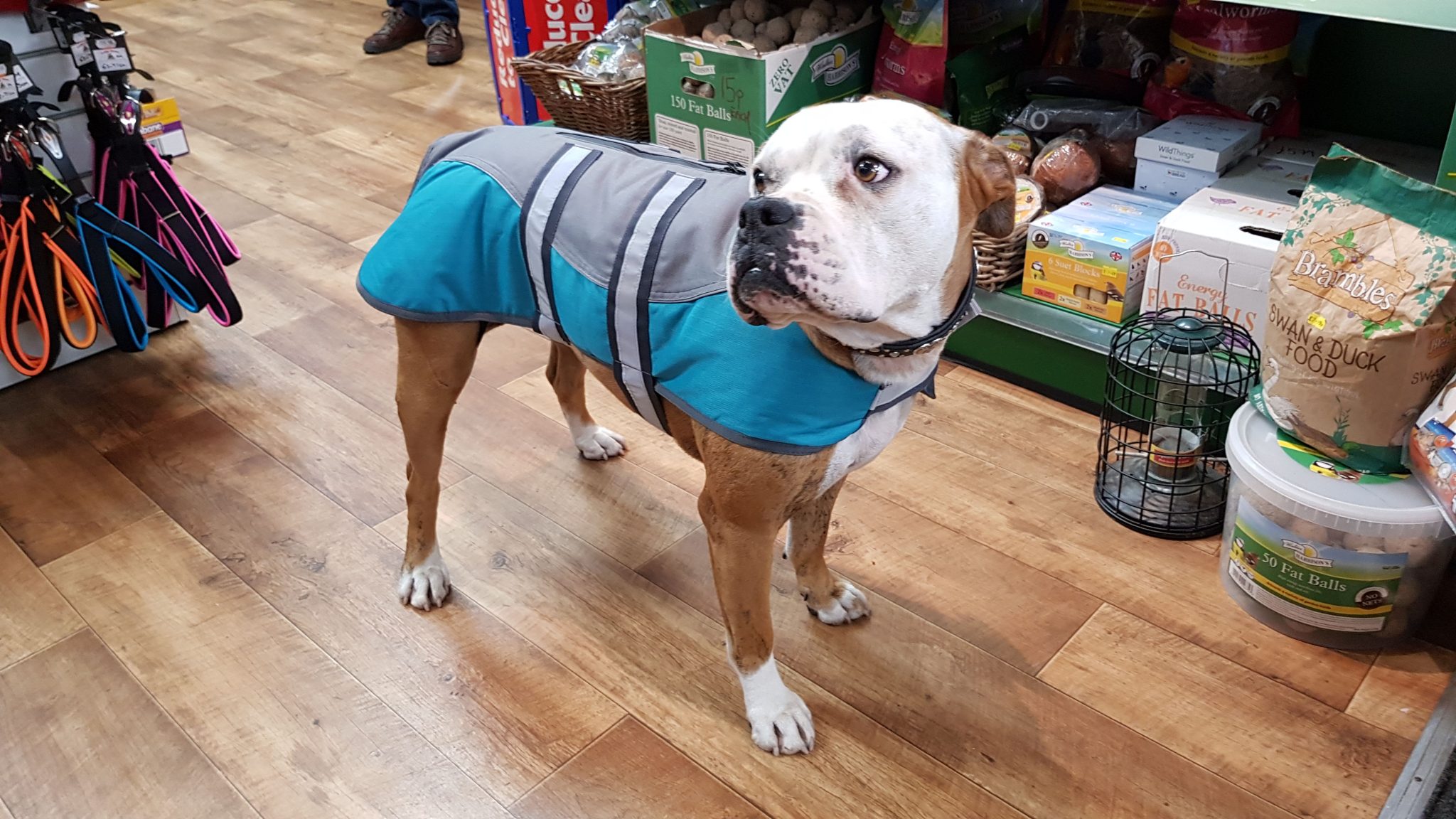 Strolling a long Keswisk High Street, I got a coffee and a cheese pasty and stopped at a 2nd hand book market where I found 5 new maps and 3 guidebooks.
I decided to head to Whinlatter Forest for a relaxed walk. As I headed towards the van, a busker started singing Fire and Rain by James Taylor.
Hearing the words:
'Just yesterday morning, they let me know you were gone……I've seen lonely times when I could not find a friend, but I always thought that I'd see you again'
I got goosebumps. I miss my friends.
THE DARK
Prior to this quest for mountain leaderness, I had spent a lot of time alone.
Almost 4 years.
Perhaps I shouldn't say alone as I was always with my lovely husband and dogs but isolated from the outside world.
In 2016, 4 of my good friends died and as a result of our communal grief, I fell out with my entire group of friends.
In an instant, I went from being part of a tight-knit group of fun lovers to complete isolation.
And darkness.
I was completely alone and genuinely believed I had no friends and no one who cared about me in the world.
For over a year I lived in the dark. The shadow of a real person.
Not working, not leaving the house and crying non-stop.
Navigating my way out of this darkness takes persistence, awareness and constant correction of my thoughts and reactions to situations around me.
It's a daily battle.
I still occasionally look to others for happiness and validation, but more and more I'm learning that I create my reality.
When I focus on myself, my life, personal improvement and the positive things I can do for myself and others – I am happy.
If I look at social media, focus on the news or worry about what other people are doing – I am the opposite.
Being happy and positive, comes naturally for some, but for others it takes work.
And I have to tell you – the work hurts and its worth it.
This blog is a big part of my accountability to remain positive and help happy things grow.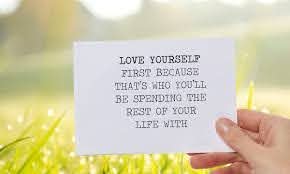 Focusing on yourself is not selfish. It's loving yourself and learning to be your own best friend.
With tears rolling down my cheeks, I hopped in the van and headed to Whinlatter Forest.
WHINLATTER FOREST
Whinlatter Forest, is the only mountain forest in England and a mini adventure mecca with mountain bike trains, adventure park and hiking trails.
The paths are well marked, you don't need a map and you could easily wear light trainers unless it's been raining, then I'd definitely recommend something waterproof!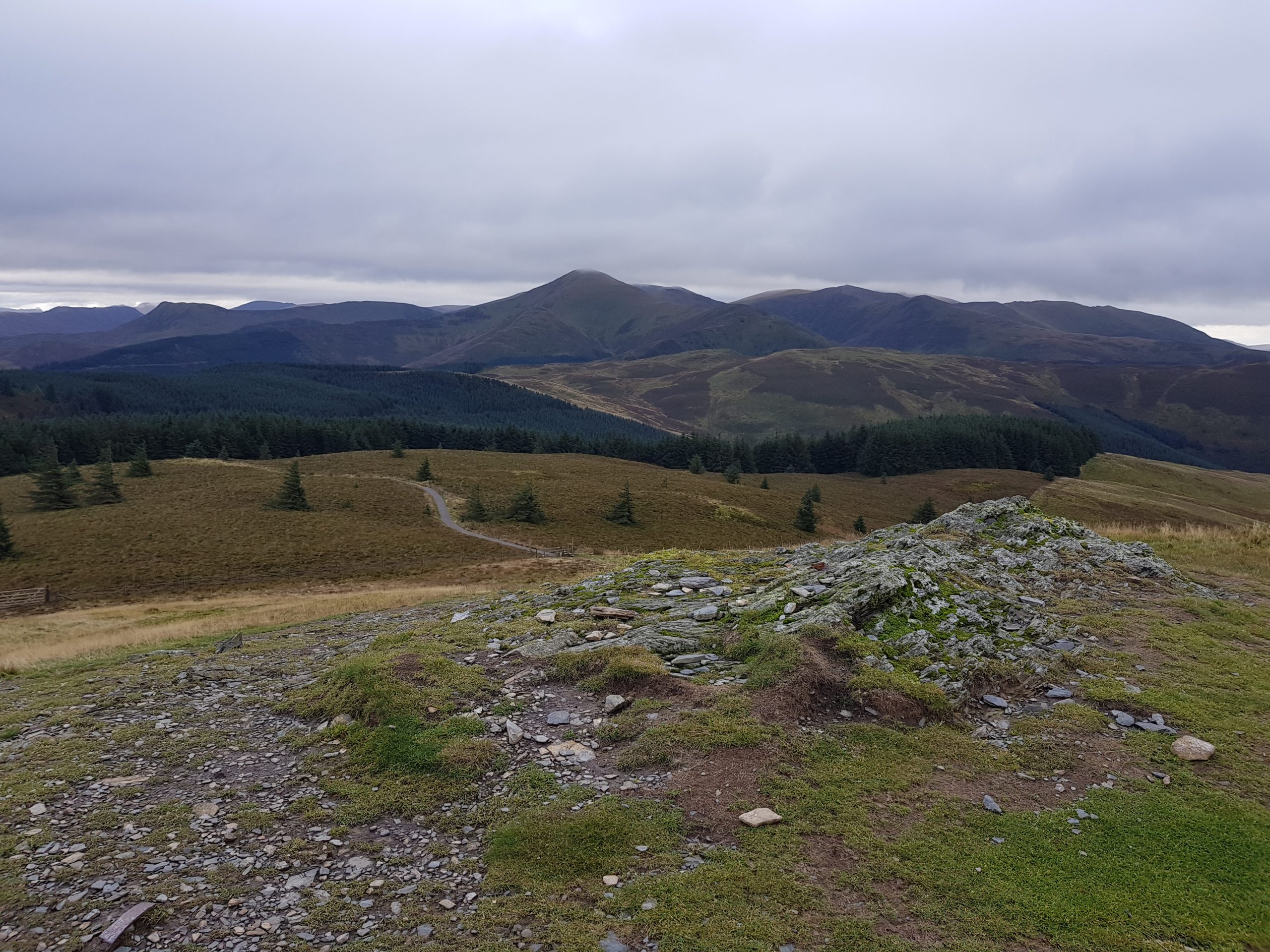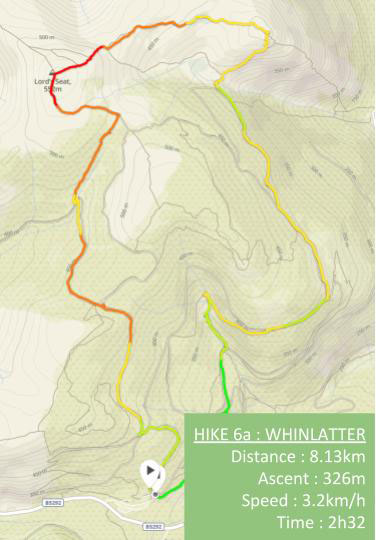 Our 2 hour circular hike was a bit boggy but the wind blew the negativity away and reminded me how nice it is to be in nature.
It also gave me a glimpse of my next challenge. Skiddaw.
6a as is doesn't count towards MT Leader Training.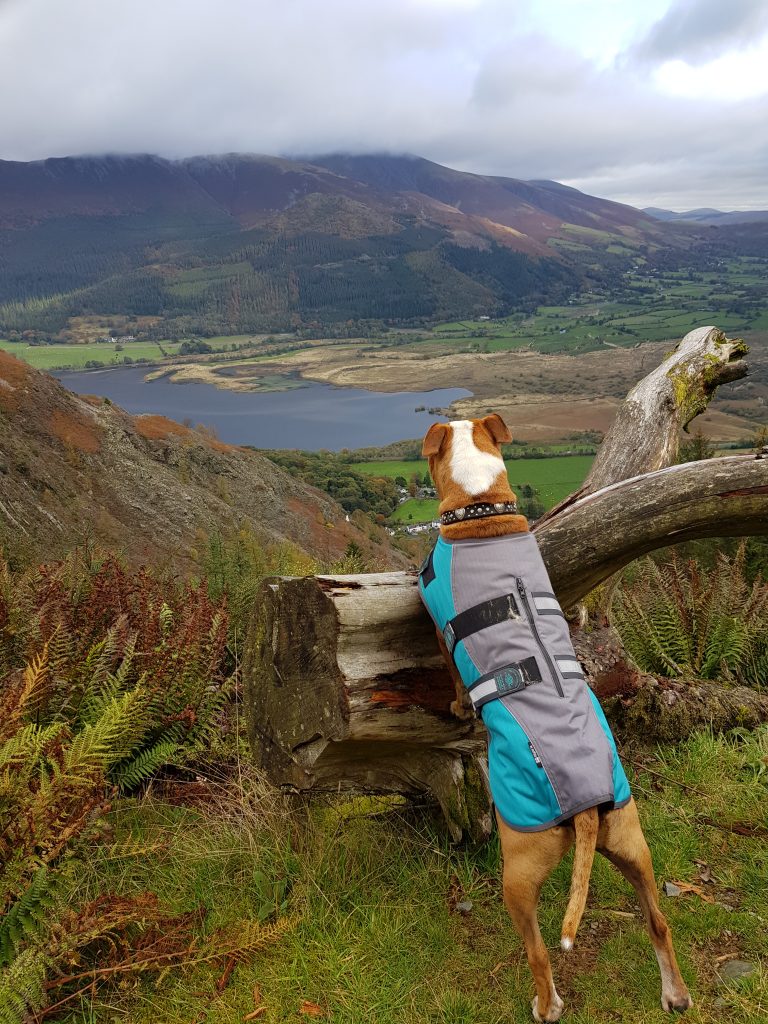 FAIL TO PREPARE, PREPARE TO FAIL
I'm not sure why, but from the moment I read about Skiddaw, it was a mountain I wanted to climb.
Maybe its because its the 6th largest mountain in England or perhaps its because no matter where you stand in Keswick, you can always see Skiddaw.
Leaving Whinlatter Forest, I headed towards Skiddaw's main parking and most frequented route via Jenkins Hill – a proverbial motorway carved into its Eastern flank.
I am definitely not someone who likes to follow in the thousands of footsteps of others, so I chose a different approach via Braithewaite for the next day.
Heading back to the Keswick public carpark and my camp site for the night, I was nervous and excited for tomorrow's hike.
SKIDDAW
Parking is limited to 4 cars at Braithewaite so I headed out early to secure my spot, arriving moments before a large group with 6 cars who were undoubtedly taking the same route.
They asked if I could move my van so they could all fit in. I refused as I was ready to go with Storm in hand and wanted to move along.
I headed off but my usual wrong turns left me continuously crossing their path – in a constant reminder of my lack of helpfulness.
They were loud and happy and I felt like it was ruining my serenity.
My route took me up and over the Watches, Ullock pike, Long side, and Carl side before a slow and steady slog up 30 degree shale to the top of Skiddaw.
The reward, perfect views of Derwentwater.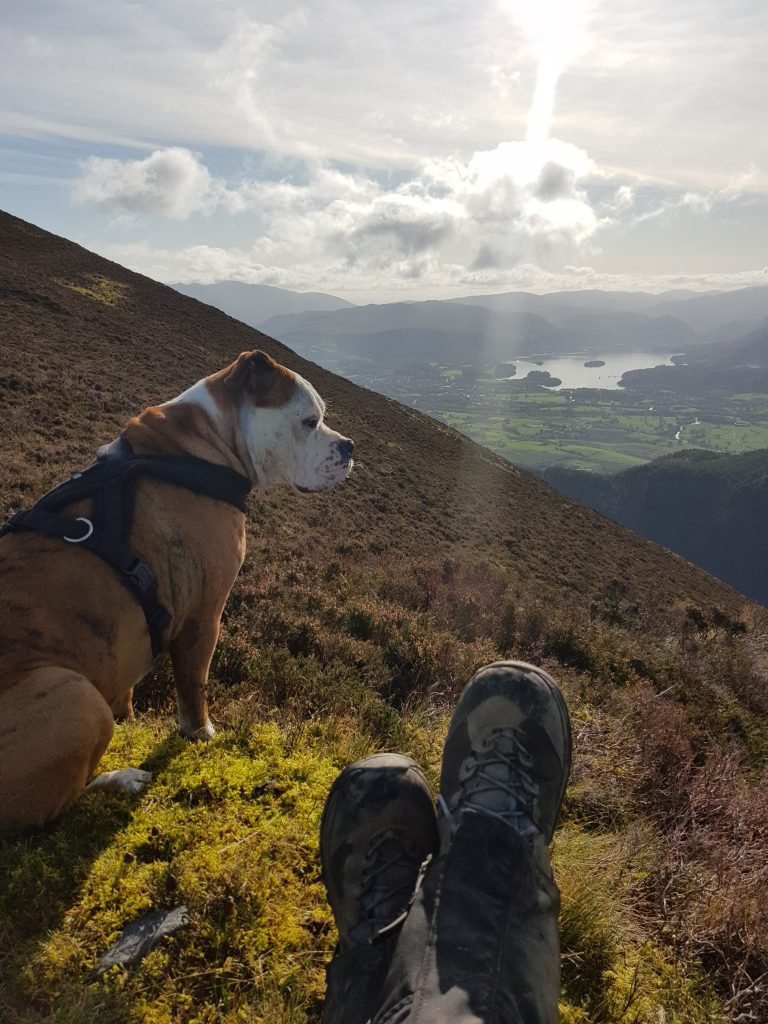 I was lucky to experience the summit of Skiddaw without a cloud in the sky, but it was cold.
I quickly ate my peanut butter sandwich before heading North-West, over the summit and down towards Bakestall.
The elderly group waving as I past by (I must have seemed so grumpy).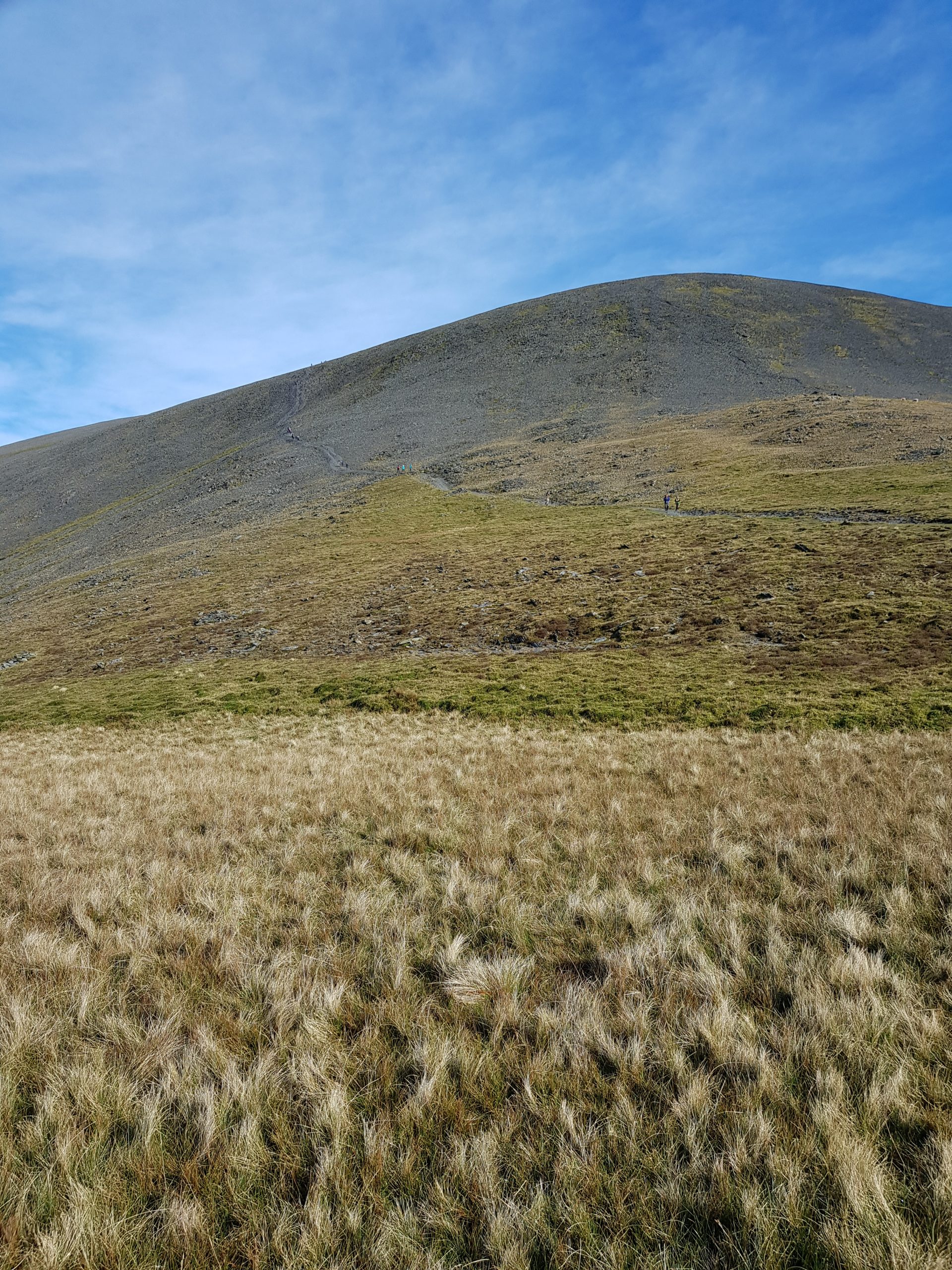 Walking down the other side, I constantly checked to make sure no one was following me.
I just wanting to be left alone in the mountains and it showed.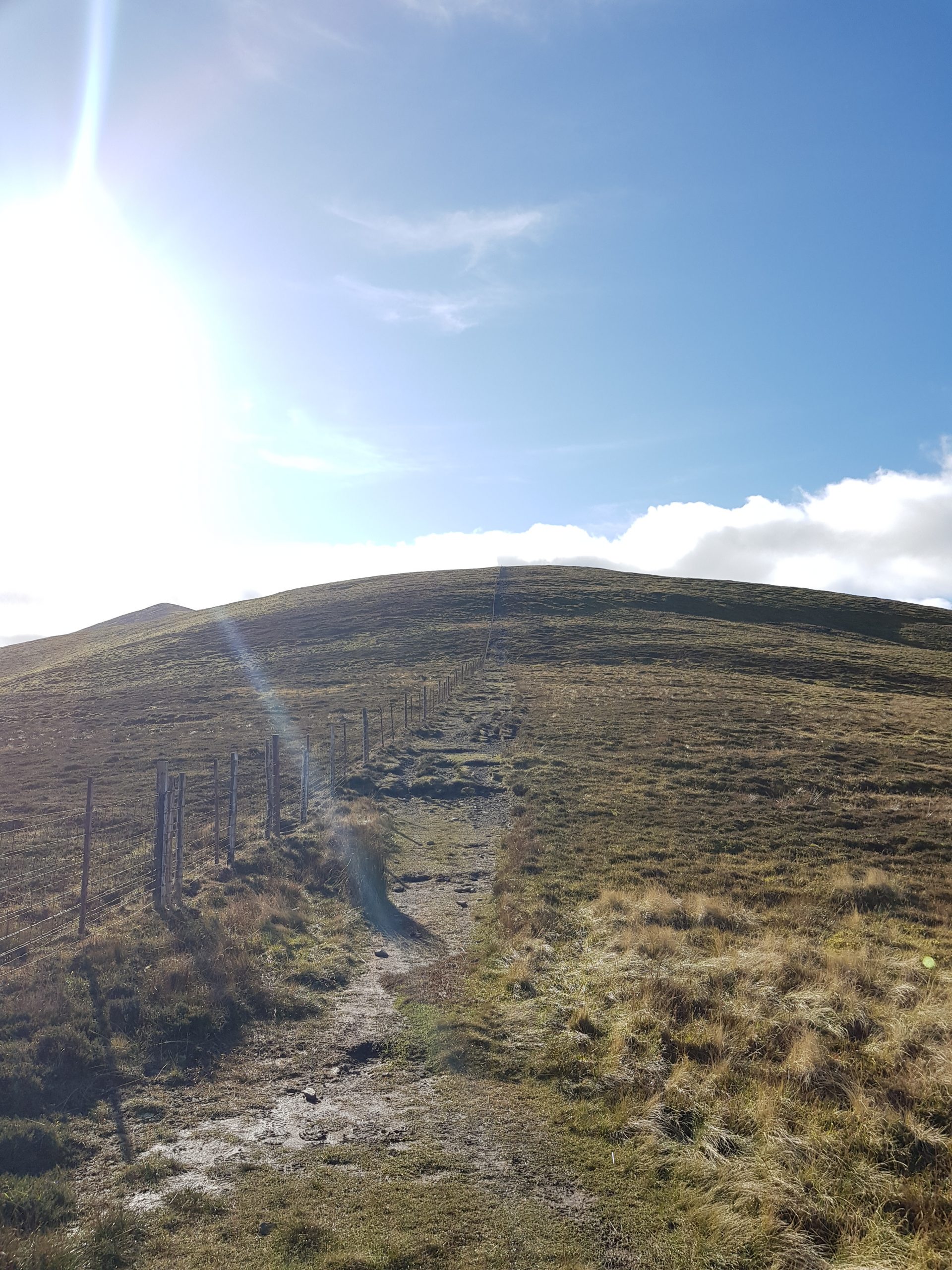 Out of my 3 hikes, Skiddaw was the longest, but definitely my favourite.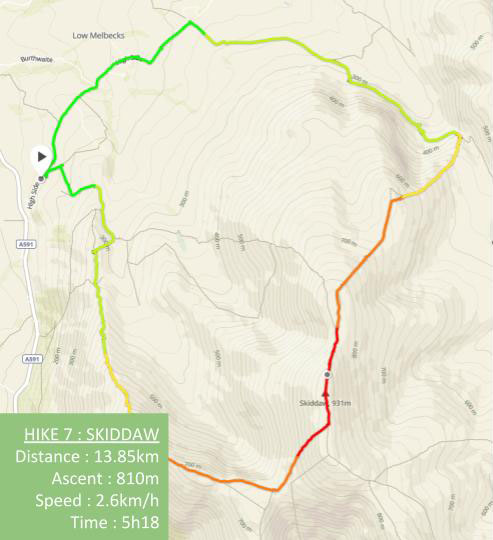 The steady vertical ascent over 3 summits was rewarded with amazing views of the surrounding lakes and the long descent via the deserted grass slopes was easy going on the legs and soothing for the soul.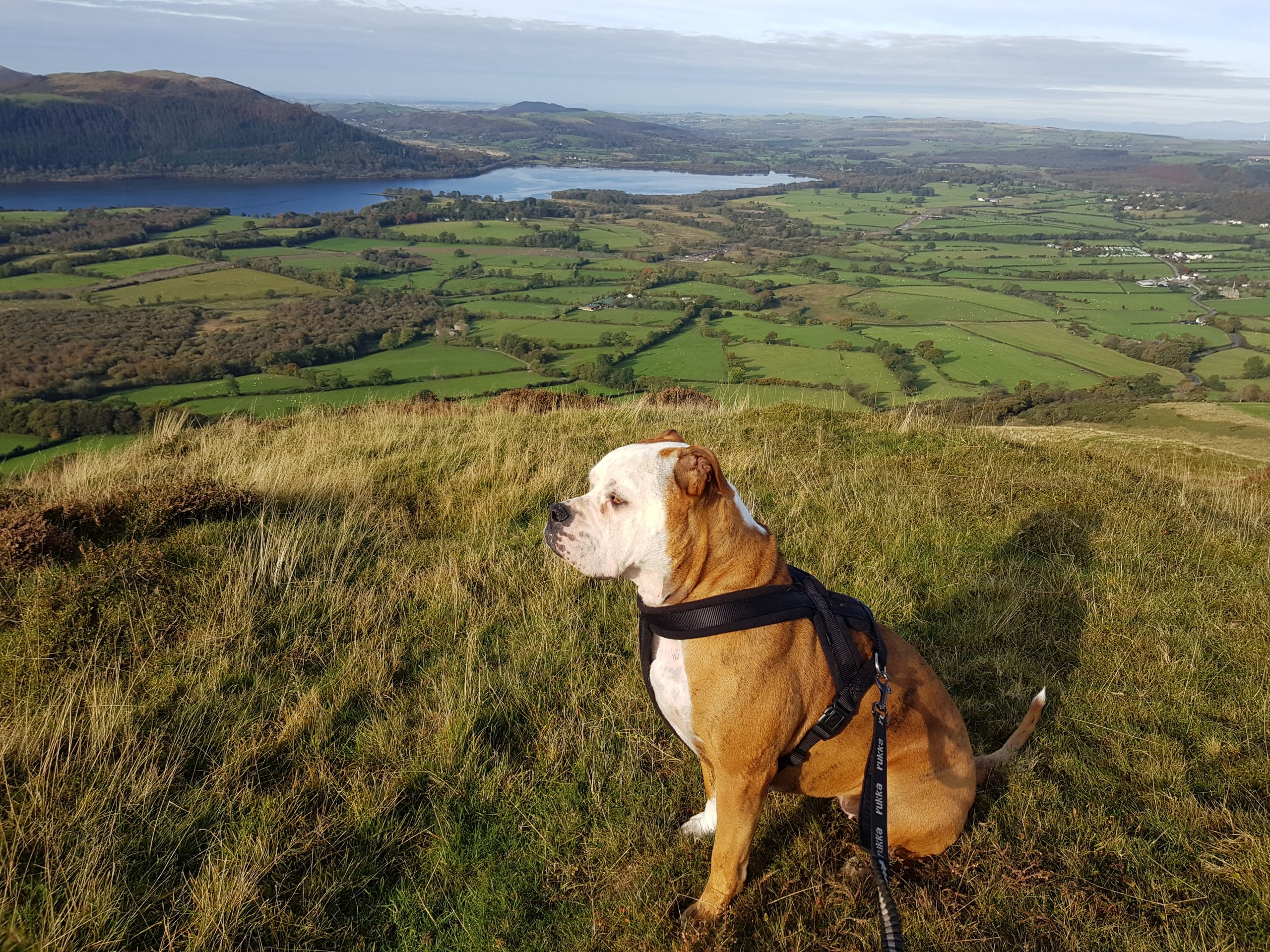 According to local advice, the peak of Skiddaw is rarely out of the clouds so make sure your navigation skills are en point, you have a gps app and plenty of battery or take the primary route via Jenkin Hill.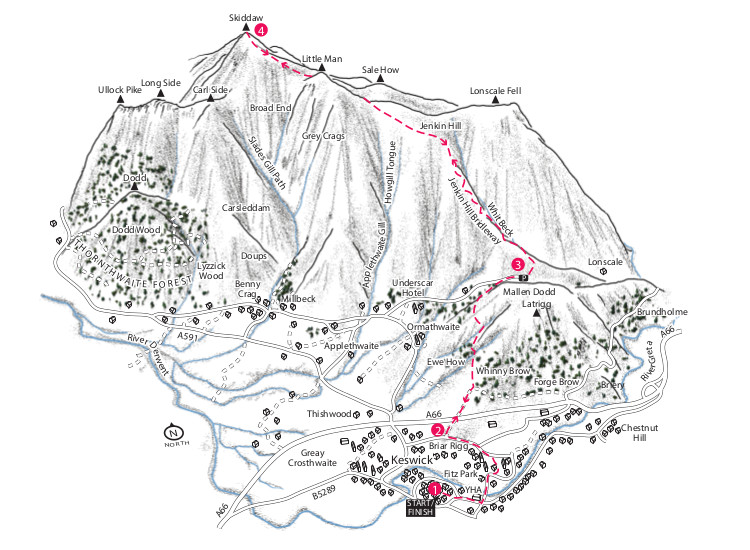 Next week – Buttermere.
Previous Posts: