This week on a beginners guide to hiking mountains, its all about the importance of rest and research!
As I drove into Keswick after my 3rd night alone in the van, feeling beaten and battered from Great Gables, I instantly felt better.
Crossing over the bridge towards town, the first thing I saw was a big sign…..Kat's Kitchen.
Kat's Kitchen is a vegan café with everything made in-house…except for the milk which they still serve to keep the locals coming back.
Hey, I'm all for making small sacrifices for the greater good 🙂
After staring at the menu for a good 10 minutes, I finally decided on the full English breakfast with tofu 'eggs' and fake bacon. I was not disappointed.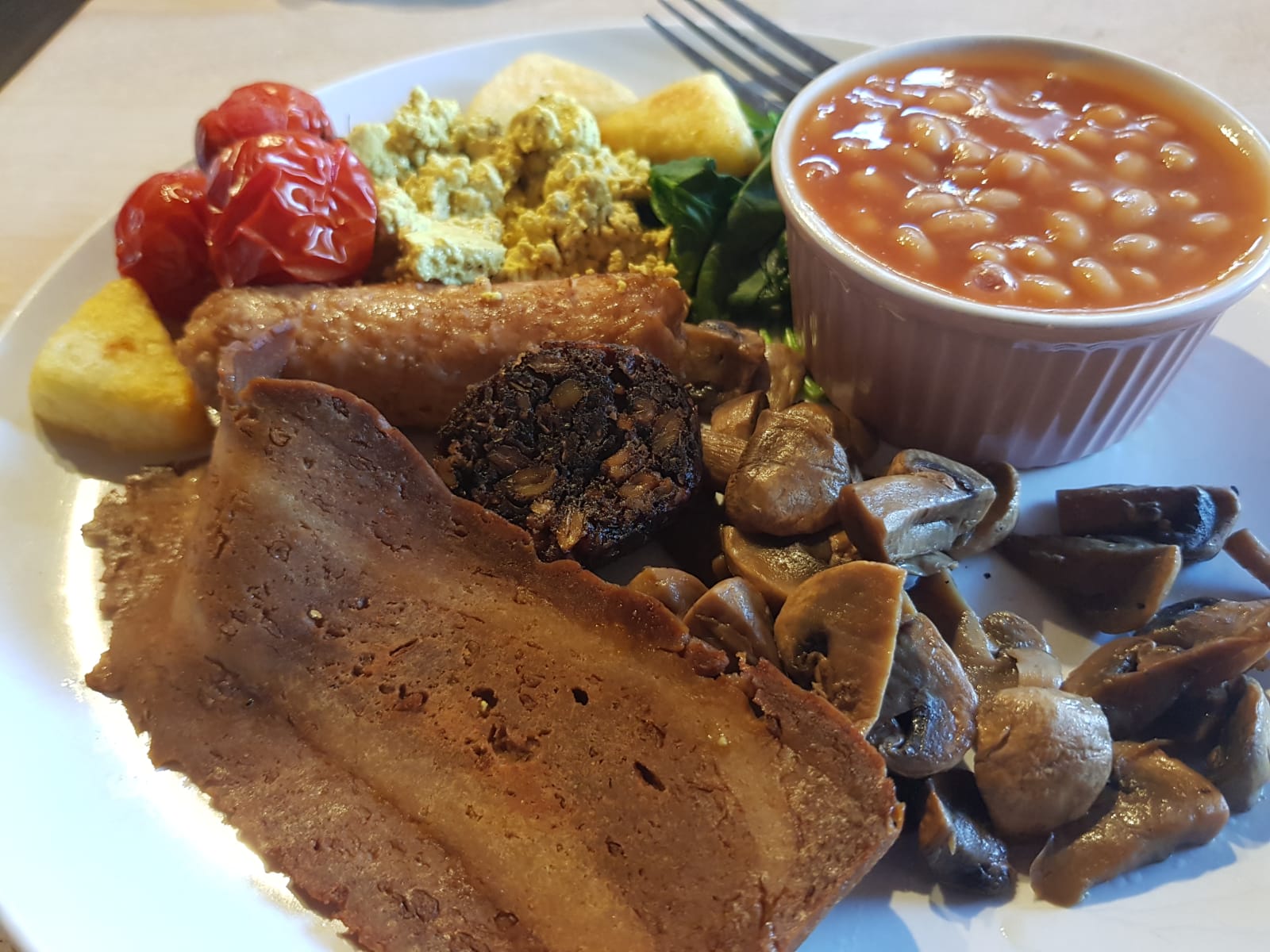 With a few hours to kill, I ordered a coffee and a piece and cake, cleared my emails, followed up invoices and booked into a hotel with spa facilities.
I was feeling defeated and achieving success by getting some work done gave me a sense of accomplishment and pride.
NO MEAT PLEASE.
Finding Kat's Kitchen was pure joy in food form and before we go on, I want to talk a little bit about not eating meat.
I decided to stop eating meat on October 10th 2016.
I will always remember the date as its also my wedding anniversary.
My husband and I got married on a little island in the Philippines. We chose Siargao for its isolation, the adventure it required to get there and its simplicity of life.
In Siargao, everyone makes do – there are no big supermarkets and deliveries are irregular only available in the one part of the island.
Planning our wedding, I had to source everything locally or take it with me. This included decorations shipped from China, wine from Manila and a local menu of fresh seafood and…..spitroast pig.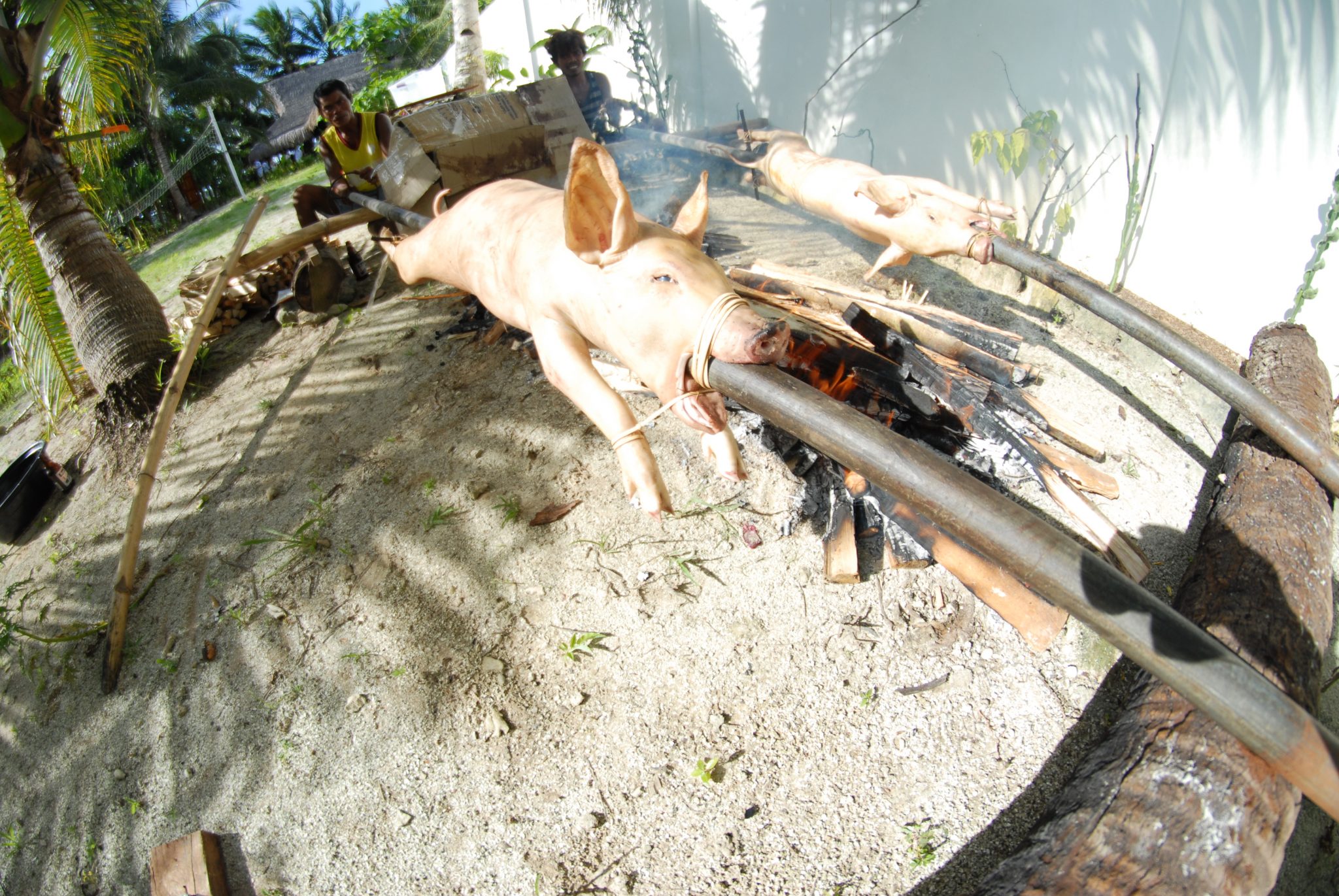 Prior to our wedding I had regularly admired a cute little piggy playing in the forest next door.
And sure enough on the morning of our wedding, I heard the screams of this little pig as he was killed for our dinner.
I get this is normal, in a way its nature and I am grateful that he at least lived outside and was not factory farmed. But that was it for me.
NOT BEING VEGAN
Personally I believe everyone has the right to choose what they put in their bodies and no one else has the right to judge.
For me personally, giving up the majority of animal products has not only improved my body but also my mind.
I still eat eggs and cheese and own items made with animal products, but I'm working each day to find alternatives or give things up and I will never say I am vegan.
I feel this word currently has judgemental overtones, from whichever side you stand on.
My vegetarian motivation is 100% based on the sense of consciousness I believe all creatures possess. And I simply can't stand any living animal being treated cruelly.
If you want to read a little more about this, check out my vegan sausage roll recipe and meet a cute little pig called Nestore – don't worry, he's still alive!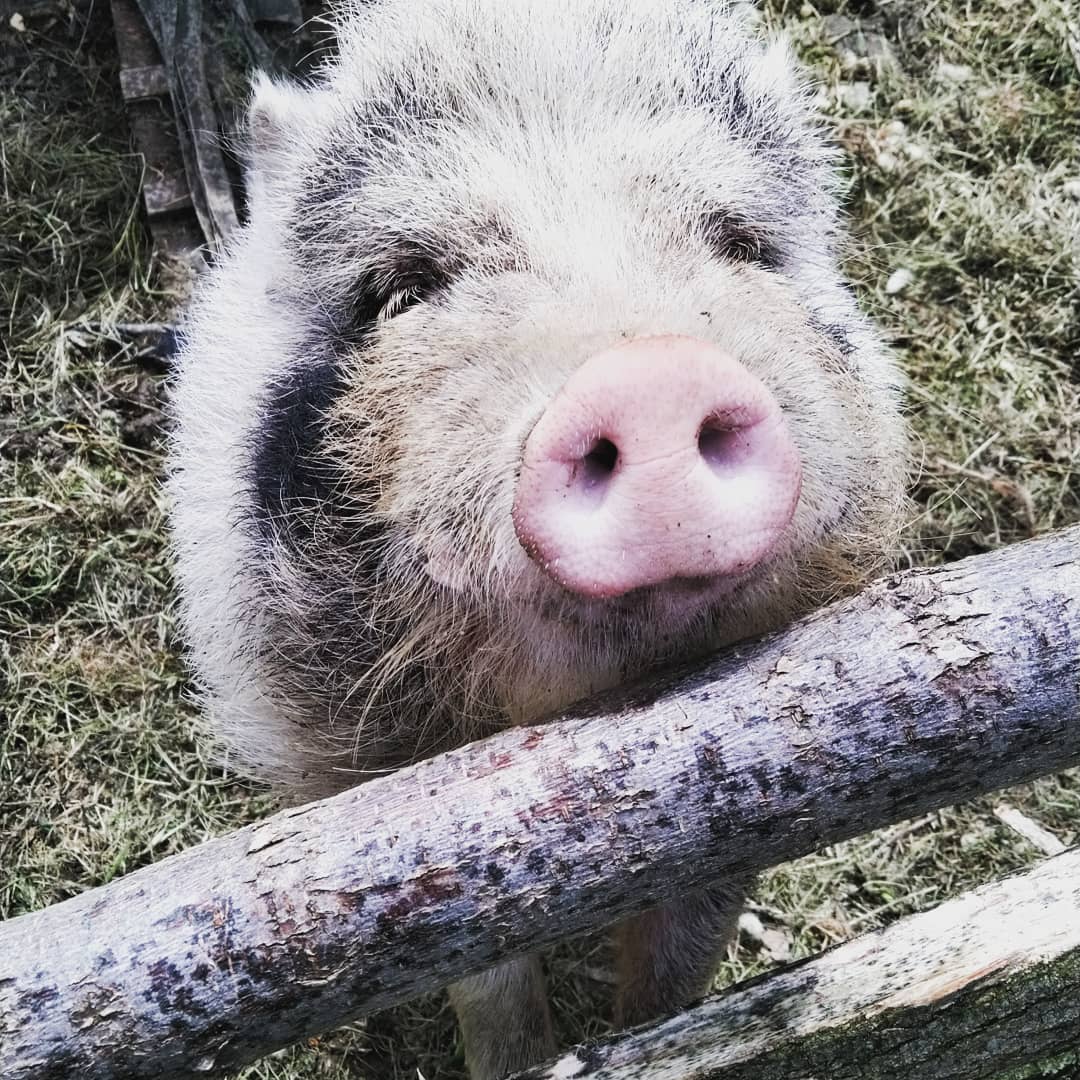 THE DERWENTWATER HOTEL
Arriving at the Derwentwater Hotel, I felt very pleased with what I'd found.
An empty carpark led to a perfectly manicured garden, complete with giant chess set and old-fashioned lampposts.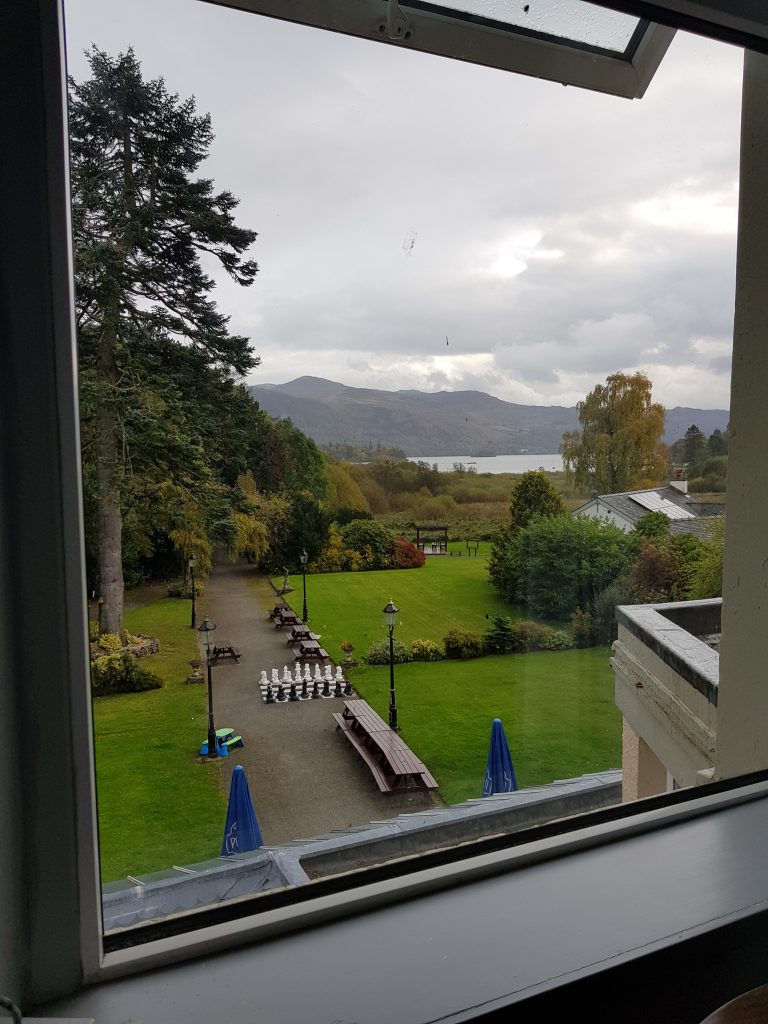 As I entered the hotel through a bright and sunny conservatory with big comfy couches complete with doggy guests, I was warmly welcomed at reception.
It was a couple of hours before check-in time so I asked if I could use the spa in the meantime – YES – great success.
The spa was located 10 minutes drive from the hotel towards Skiddaw.
Underscar hotel and spa is simple, clean and sufficient with an indoor pool with skylight, hot tub, sauna and steam room.
Soak – Sauna – Shower – Sauna – Swim – Done
Time to check-in.
Returning to the hotel, I found my room for the night.
A little tired, but very clean and comfortable…or at least Storm thought so.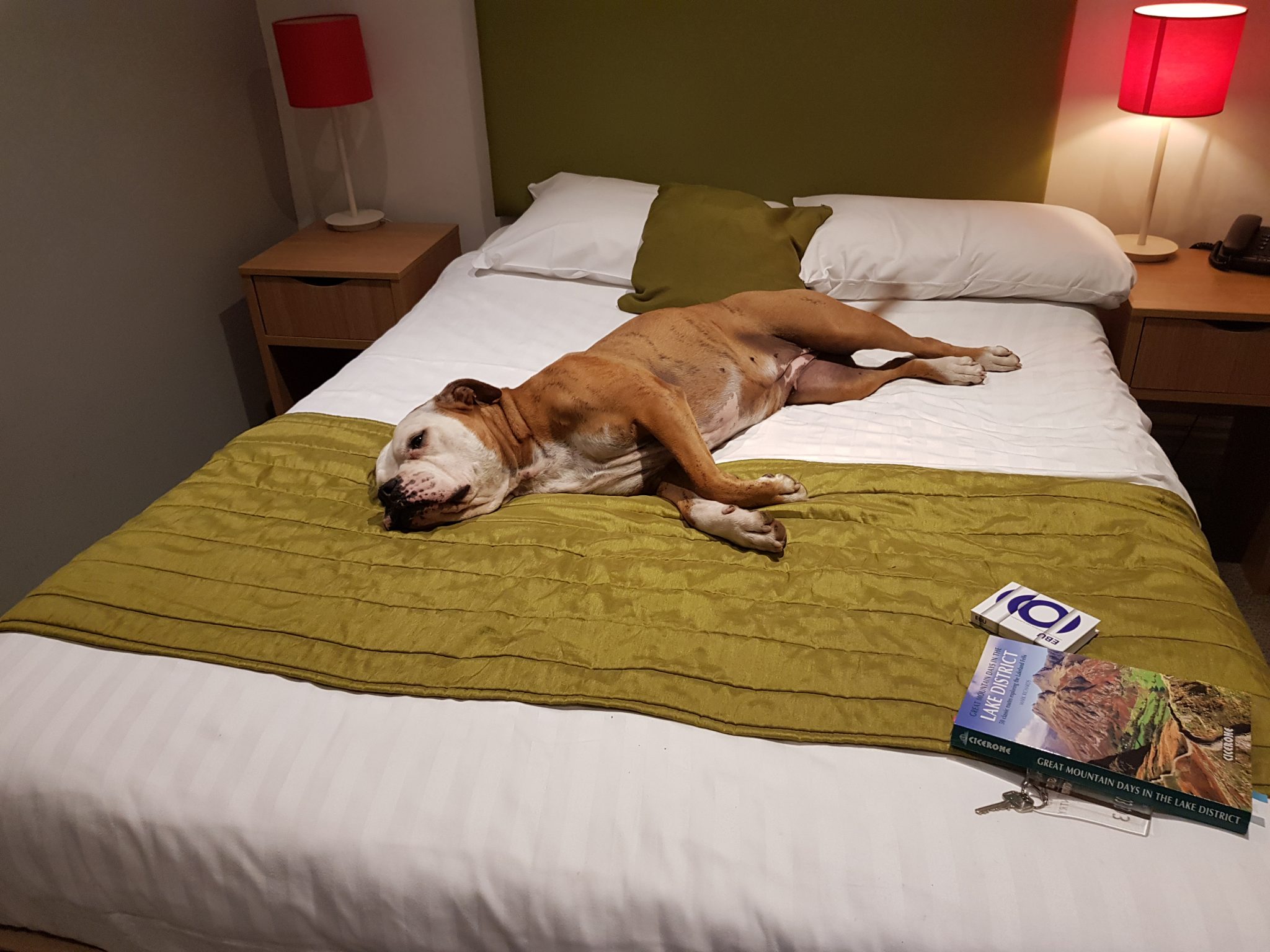 Already I knew I wouldn't want to leave tomorrow.
FAILING TO PLAN, PLANNING TO FAIL
After a good nights sleep and the fiasco that was Great Gables, I realised I was really not ready to be hiking alone in the mountains.
I had no idea what the area was like, what the hikes are like, where I even am in the great scheme of things.
So I decided to stay on at the Derwentwater for another night and make a proper plan.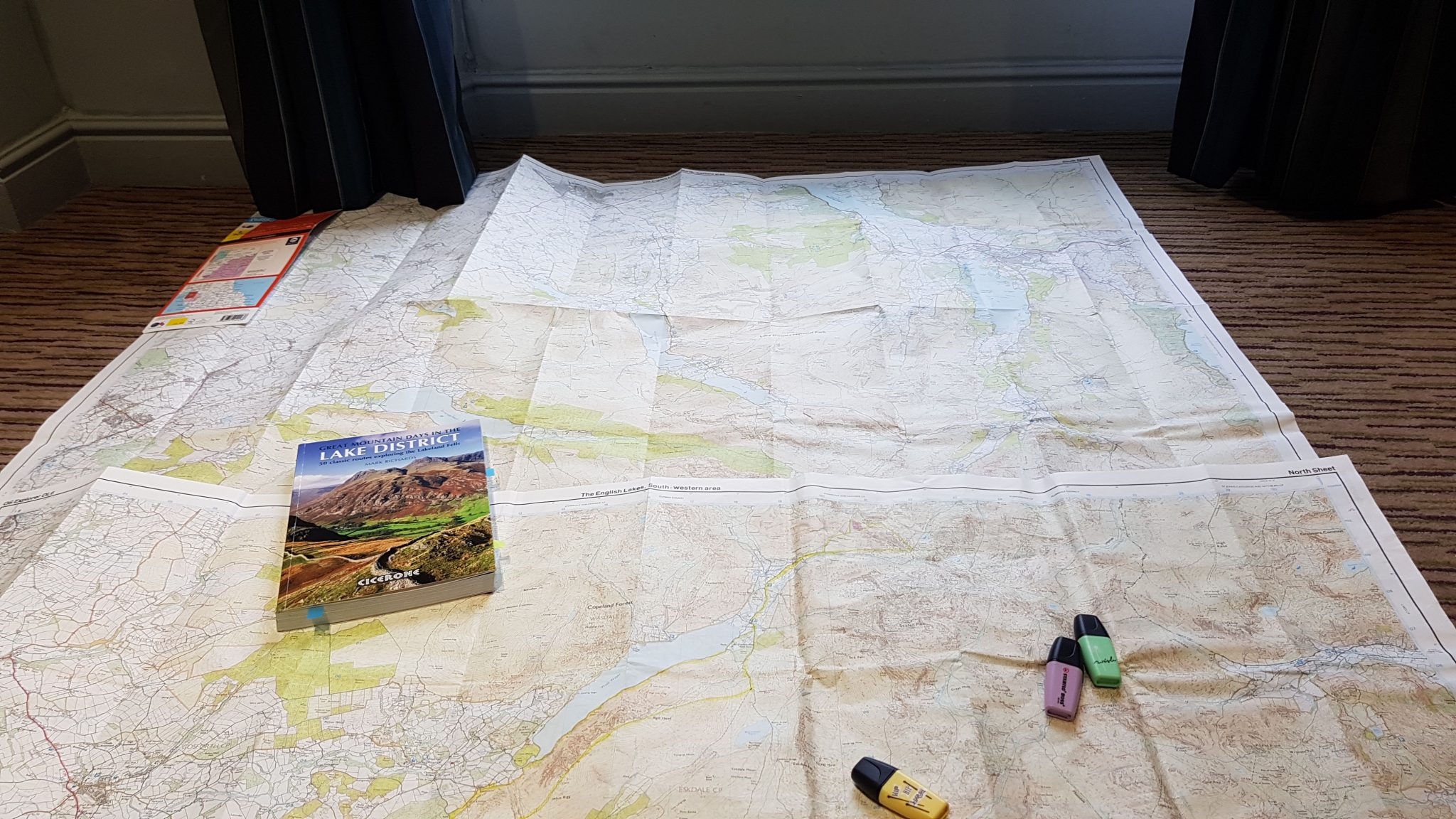 My room wasn't available and as luck would have it, the only room that was, was the Dalton Suite. And I was upgraded for the same price (minus breakfast and dinner).
Fashioned in prohibition style with a view of the lake, living room and a proper coffee machine. I was in LOVE.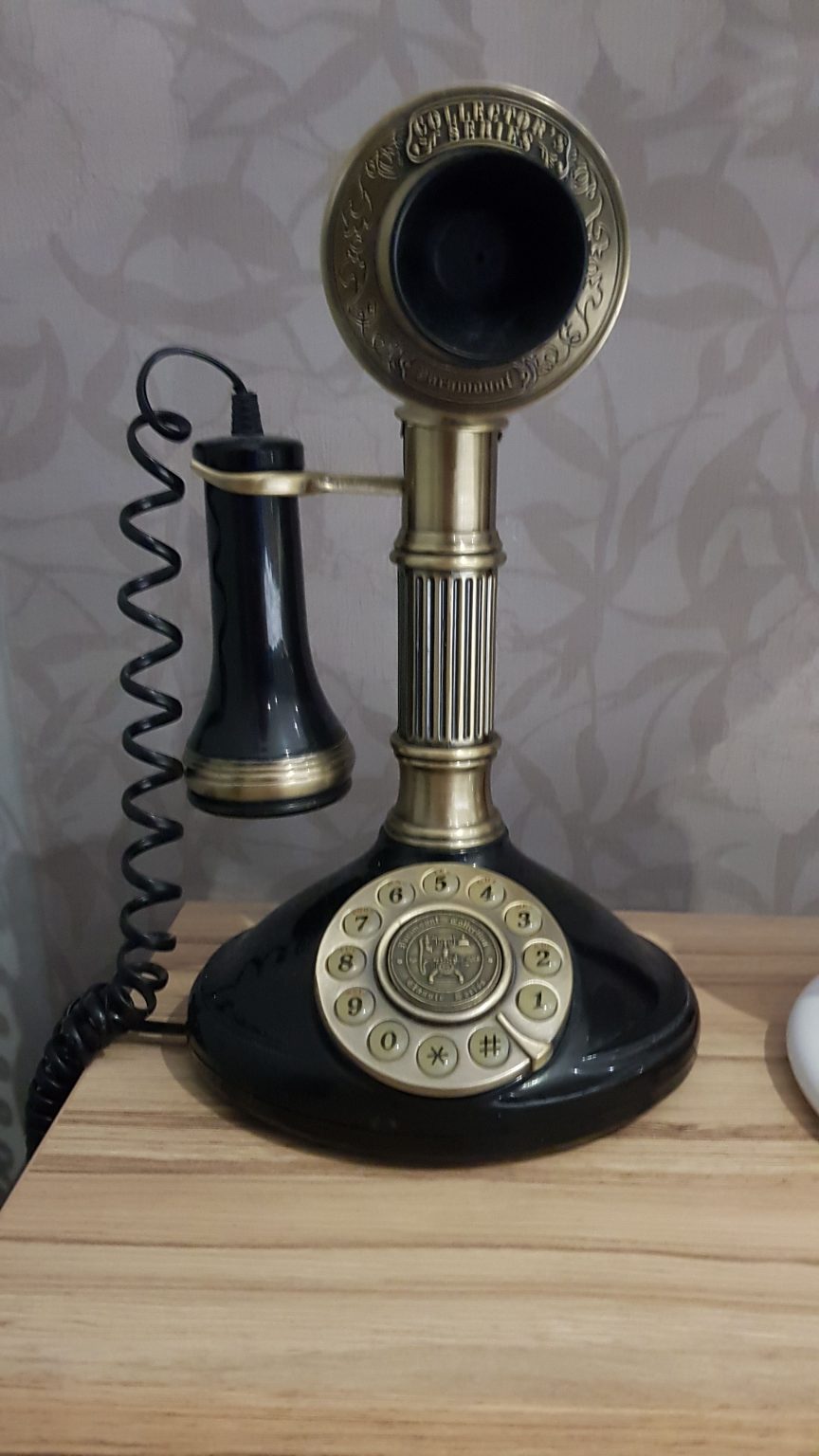 After a few hours of scouring guidebooks for hikes within my capabilities and marking them on a map it was time for a gentle stroll around Keswick and a first glimpse of the surrounding hills.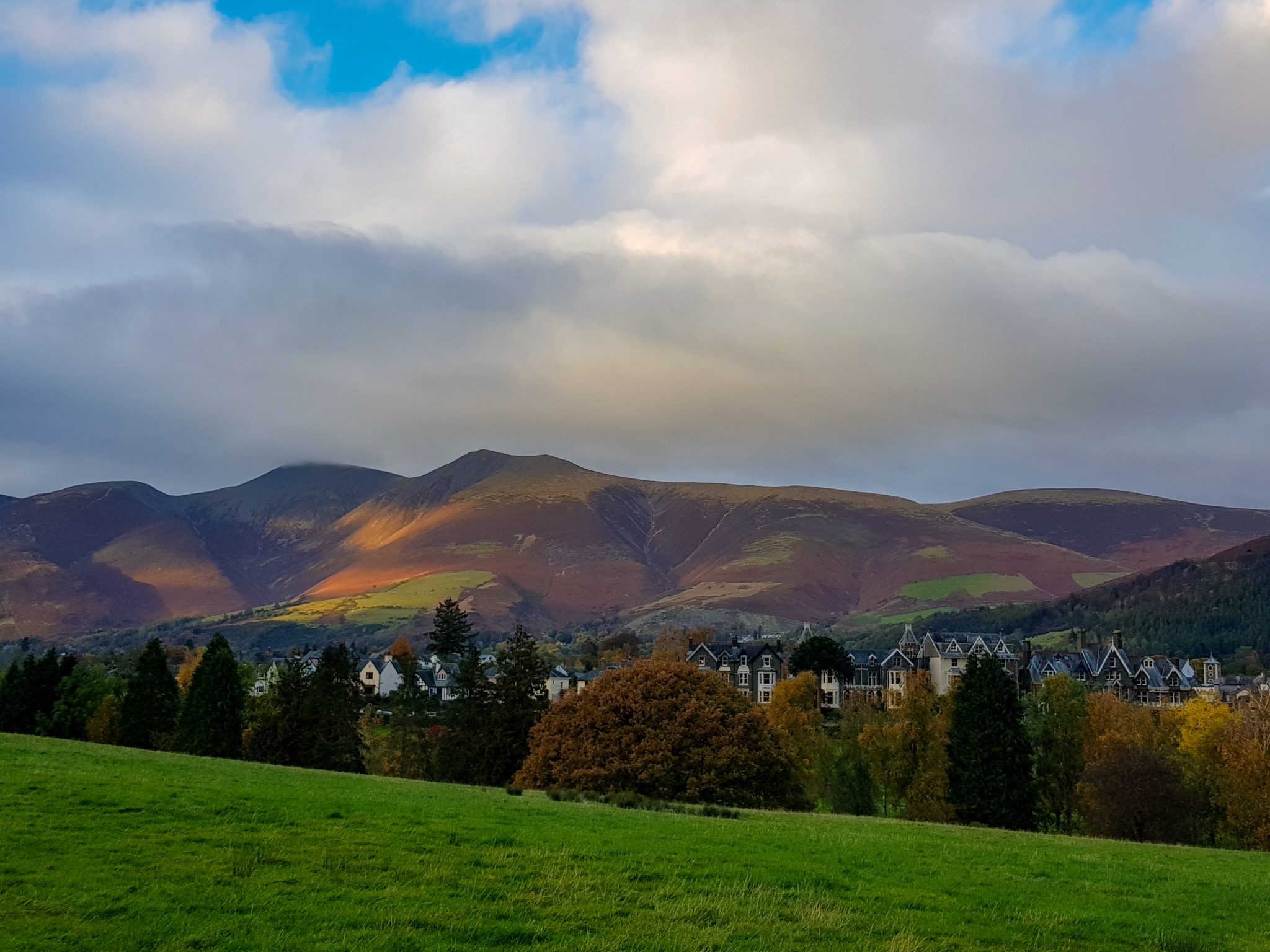 Join me next week for a glimpse at some of the best hikes from Keswick in the Lakes District.
LESSONS LEARNED
Self-care is essential – it's OK to take a break and treat yourself.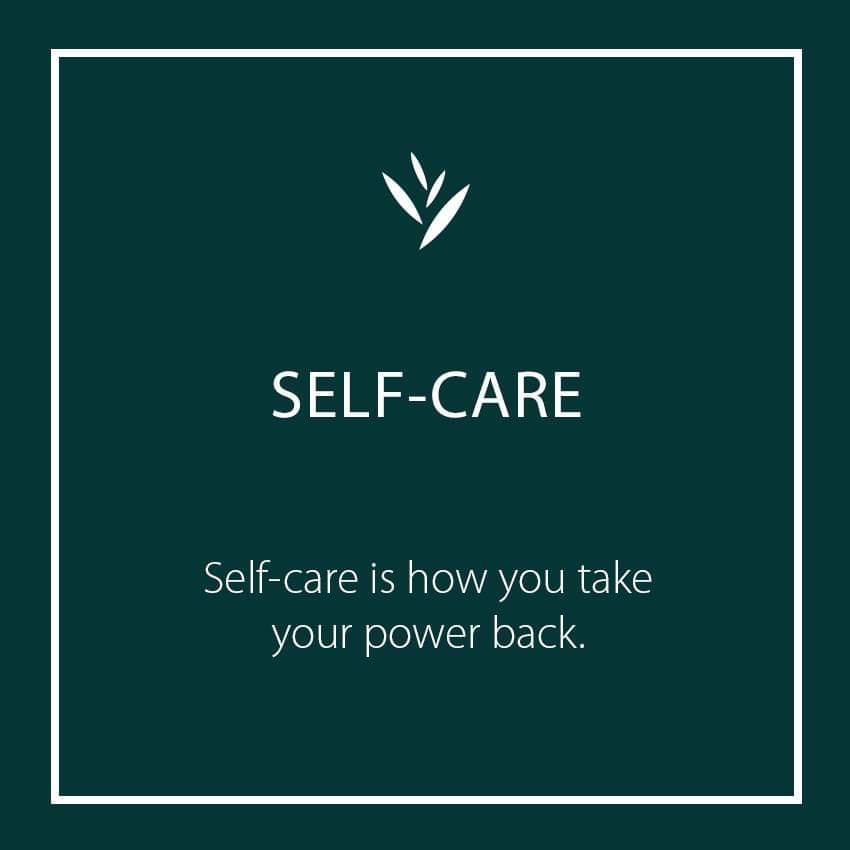 Previous Posts: